Laconia is a scenic city in Belkap County, NH, that offers beautiful open landscapes with lush greenery and quick access to Lake Winnipesaukee. The 16,000 residents simply love the open spaces and the quality of life that comes with being surrounded by nature's beauty.
But considering that there's a lot of space between homes, markets, shops, and destinations, it helps to have a reliable luxury vehicle to help you navigate the winding roads. Luckily, there's a BMW dealer near Laconia, NH, to help you get started!
Find us at BMW of Stratham to begin your journey!
---
Explorer Your Options at Our BMW Dealership near Laconia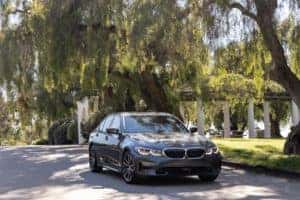 There's a lot to mull over when you're at our dealership. Whether you're seeking a slick and stylish sedan like the 3 Series, an adventurous crossover like the X3, or a powerful and spacious SUV like the X5, you'll have plenty to peruse to decide what the right set of wheels is for you.
You can easily make the trip to our dealership to look around. But, you can also relax, take your time, and browse comfortably at home. Our entire BMW inventory can be viewed online. That way, you'll be able to truly get a sense of your options and find your next car before heading to our dealership.
BMW Research & Resources
Choosing the right luxury vehicle can be a challenge, but when you've got knowledge and insight, making the decision is a lot easier. Our BMW reviews will cover a lot of ground and give you details on the engine specs and abilities, interior space and style, and even the impressive assortment of features and technology.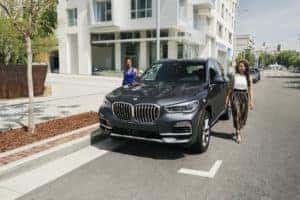 Our BMW comparisons can give you more details on how your favorite BMW model measures up to similar models from different brands. These guides will show you how each vehicle performs, the amount of cabin space, and even what they offer with technology. These guides will show you the differences between each vehicle and which model has what you're looking for.
Experience Your Next Car at Our BMW Dealer near Laconia NH
While researching your top BMW models can give you a great idea of what you're in the market for, but seeing the model up close can really help you make up your mind. You'll also have experts that can give you more details on the various configurations and packages so you can really get a sense of your options.
However, you'll want to experience the vehicle on the road to truly decide. The test drive is the best part of the process because it puts you right behind the wheel to see what it can do on the road. You'll be able to feel out the performance and handling while getting a better view of the interior features and style. It will help you see if it's the right car for you!
Are you ready to get started on finding the right vehicle for your adventures around Laconia? Browse the selection and schedule your test drive with us at BMW of Stratham to discover your next ride
---