2019 BMW i8 Review

Deciding to switch to any hybrid vehicle is a choice that offers little downside. Not only do these cars top the charts when it comes to gas mileage, they lessen your carbon footprint, so you know you're helping the environment one drive at a time. However, when it comes to making the ultimate statement on the roads of Stratham, Portsmouth, and Exeter, the 2019 i8 is the only way to go.
Here to tell you all about it is the team at BMW of Stratham with our 2019 BMW i8 review. From performance to fun features, everything you need to know about this vehicle is right below.
BMW i8 Performance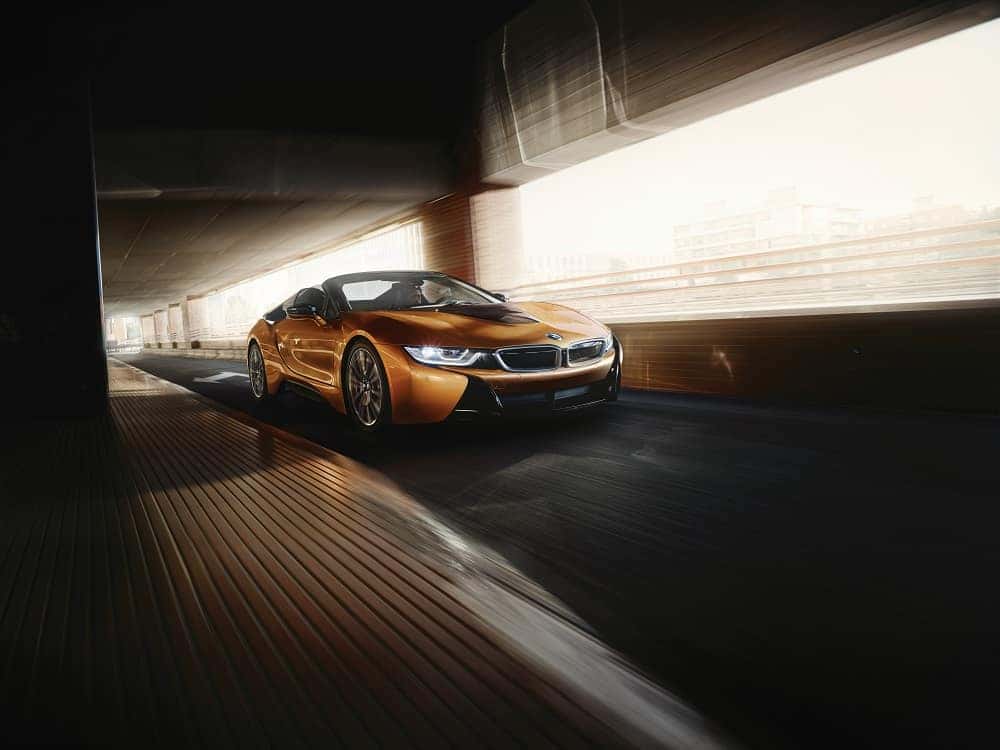 Under the hood of this car, you're going to find a match made in heaven. The AC Synchronous Electric Motor is paired with the 1.5L TwinPower Turbo engine to give an incredibly smooth ride with impressive efficiency.
Together they deliver a combined horsepower of 369 with a torque of 420 lb-ft. With the help of the 2-speed automatic transmission for the electric motor and a 6-speed for the traditional, you'll be able to get to a top track speed of a whopping 155 MPH. But it doesn't end there! Your accretion rate is also heightened, getting you from 0 to 60 MPH in only 4.2 seconds.
2019 BMW i8 Efficiency
Are you ready to make fewer trips to the gas station? With a combined MPG of 69, frequently filling up your 11.1-gallon tank is going to be a thing of a past. Additionally, you can power up your BMW i8 at home with a Level 2 charger in as little as three hours.
Need to charge on the go? This plug-in hybrid repurposes energy on the road to restore battery power while driving. There are also over 44,000 public charging stations nationwide, so stopping somewhere for a quick charge is easy.
2019 BMW i8 Technology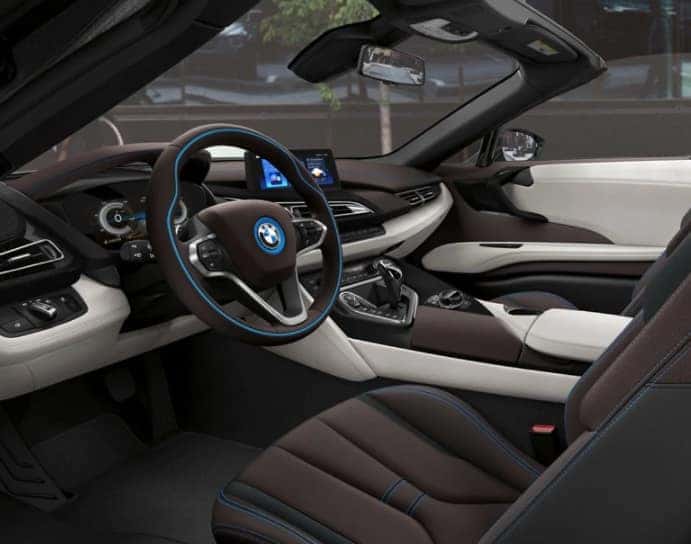 The innovations of this coupe do not end with its efficiency. Inside and out, you're going to be met with progressive features that elevate your driving experience, as well as your passenger's entertainment.
Standardly, you'll receive a perfect drive with the help of BMW Navigation. This includes an intuitive touchscreen right on your dash that will find your best route, and it will present you with SiriusXM® radio options, local weather, and much more.
After you choose a perfect soundtrack for your drive, you'll hear the music crystal-clear with the Harman Kardon® Premium Audio System. This includes 11 ideally placed speakers, as well as a 208-watt amplifier.
Also available is the Head-Up Display. This feature displays important driving data right on your windshield, so you'll never have to take your eyes off the road ahead. Innovation never ends with the 2019 i8.
Experience this Hybrid at BMW of Stratham Today!
If after reading our 2019 BMW i8 review, you're ready to get behind the wheel, we make it easy to do so. Schedule a test drive in the Stratham, Portsmouth, and Exeter area today, and our team will show you just what this vehicle is really capable of.