Audi vs BMW: Variety of Models
When deciding which luxury brand most closely matches your needs, choosing a brand that offers a wide range of models is something you're sure to benefit from. Why's that? Simply said, because no two drivers are exactly the same.
Your needs differ from your sister's, which is different from your neighbor's needs. Having a brand that offers plenty of models means you're more likely to find the model that matches your exact needs.
When shopping between BMW vs. Audi, which brand offers more model diversity? Let's find out!
| | | |
| --- | --- | --- |
| Brand | BMW | Audi |
| Number of SUVs | 7 | 4 |
| Number of Sedans | 6 | 5 |
| Number of Coupes | 3 | 3 |
| Number of Convertibles | 3 | 2 |
Both Audi and BMW offer a wide selection of new models, however, you have more variety from BMW—especially if you're looking to drive an SUV (or SAV®, Sports Activity Vehicle), BMW is the way to go.
BMW vs Audi: Brand Loyalty Ratings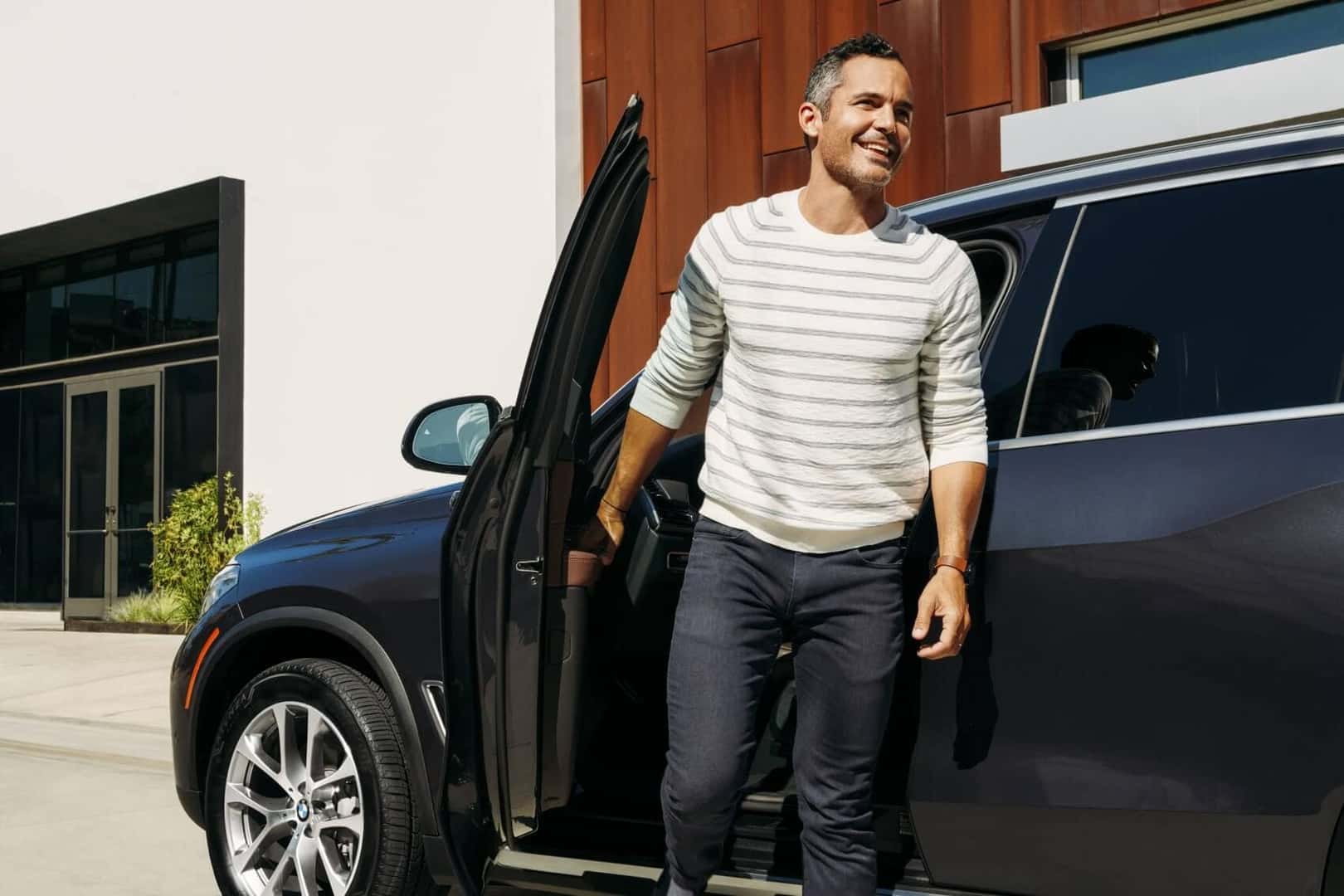 Still torn between BMW vs. Audi? Why not listen to what drivers have to say?
For more than 50 years, J. D. Power has given a voice to consumers. They provide vehicle ratings and conduct brand studies to help consumers make the best, most informed shopping experience possible. One way they achieve this goal is through their annual U. S. Automotive Brand Loyalty Study.
J. D. Power calculates the most loyal brands by gathering information from 16,000 affiliated dealerships. With this collected data, they look to see the correlation between which brands were traded in when a new vehicle is purchased.
In order for a brand to be ranked in their study, they must meet these criteria:
A vehicle trade-in matches the purchased brand
The transaction must be recorded in the Dealer Management System
A trade-in to purchase ratio of three to two adds to the loyalty rate
Brands with a ratio below 0.5 aren't included in the ranking
Audi vs. BMW Brand Loyalty
Examining the 2021 U.S. Automotive Brand Loyalty Study, both Audi and BMW are included in the top five ranking of luxury brands:
BMW Brand Loyalty Percentage: 45.6%
Audi Brand Loyalty Percentage: 45.5%
While there isn't a huge gap between the loyalty ratings between these two brands, consumers are more likely to be BMW return shoppers compared to Audi.
A Brand You Can Trust: Warranty Coverage
Knowing your vehicle will be by your side for years to come is crucial. When the unexpected occurs, which brand has your back? To answer this question, we must look at the warranty coverage of Audi and BMW.
| | | |
| --- | --- | --- |
| Brand | BMW | Audi |
| New Vehicle Warranty | 4 years/50,000 miles | 4 years/50,000 miles |
| Rust Perforation Warranty | 12 years/unlimited miles | 12 years |
| 24/7 Roadside Assistance | 4 years/unlimited miles | 4 years |
No matter which luxury brand you choose, both BMW and Audi provide the warranty coverage needed for you to feel confident.
Additional Coverage With BMW
While BMW and Audi offer similar warranty coverage, BMW drivers are sure to love the complimentary BMW Ultimate Care programs. This program covers all factory-recommended maintenance for three years/36,000 miles, whichever comes first.
BMW Ultimate Care Coverage:
Oil and filter changes
Fuild changes
Brake service
Wiper blade replacement
And more
While Audi vehicles do come with a similar maintenance package through Audi Care, this pre-paid plan will cost extra. With BMW, you reap the benefit of maintenance coverage at no additional cost.
Learn more about BMW Standard Warranty.
Audi vs BMW: Specs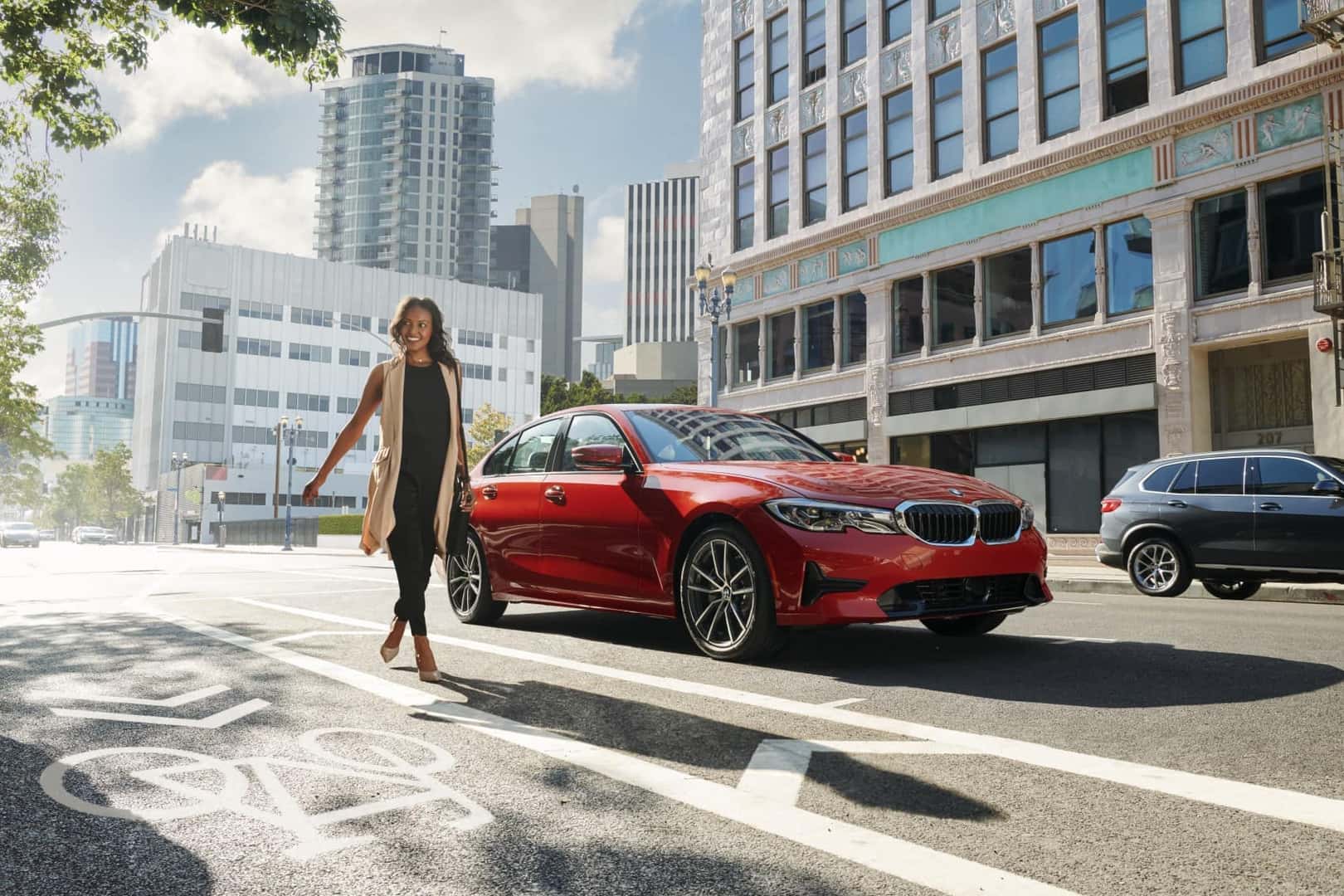 While model versatility is important, there are many automotive qualities to consider when you're seeking the right luxury model. The design, technology, cabin materials, and other features jump out right away.
To help you learn more, let's take a look at some of the specs for various BMW and Audi models.
Audi vs BMW: Performance
One of the most sought-after traits is vehicle performance, an area in which BMW sees a distinct edge when compared to Audi.
How does BMW surpass Audi when it comes to performance? While many BMW and Audi vehicles come standard with turbocharged engines, BMW makes achieving that extra oomph a breeze thanks to their M models.
BMW M models pack the punch of a sports car in various body styles. So, if you're looking for an SUV large enough for your road trips that's sure to excite your senses, BMW has exactly what you're looking for. Audi offers similar sport-tuned models with their S series, but it doesn't quite offer the same capabilities as BMW.
| | | |
| --- | --- | --- |
| Model | BMW M5 | Audi SQ7 |
| Engine | 4.4L BMW M TwinPower Turbo V8 | 4.0L turbocharged |
| Horsepower | 600 HP | 500 HP |
| Torque | 553 lb-ft | 568 lb-ft |
| Acceleration (0 to 60 MPH) | 3.2 seconds | 4.3 seconds |
Audi models still offer plenty of fun, but the performance offered by the BMW M models is in its own category of fun.
Get started bringing your BMW home by browsing our inventory easily online.
Audi vs BMW: Electrify Your Drive
For many, driving an electric model is already common. The electric segment has grown quite a lot in recent years. In fact, BMW has motivated much of this growth thanks to their cutting-edge electric models.
If you're thinking about pairing high-end performance and luxury with an electric powertrain, BMW is the way to go. They've been creating all-electric models since 2013 with the introduction of the i3. Audi, on the other hand, only recently started dipping their toes into the electric waters in 2019 with the e-tron.
Now, all-electric vehicles are found among various body styles from both Audi and BMW.
Audi vs. BMW All-Electric Models
BMW:
Audi:

Audi e-tron
Audi Q4 e-tron
Audi e-tron GT Family
While both brands offer various all-electric models, BMW has had extra time to perfect their electrifying capabilities.