---
The BMW 7 Series sets the pace for the luxury sedan category. Whether it's the sleek exterior design of this car, the interior amenities, or the powerful engine, the 7 Series is a truly elegant option for Stratham, Portsmouth, and Exeter drivers. Whether you've owned a BMW previously or you're completely new to the brand, Ira BMW of Stratham is the dealership to visit.
One way to explore this vehicle is with a BMW 7 Series lease. Leasing affords drivers flexibility and can be a great choice. Let's take a closer look at why that's the case.
---
Our BMW 7 Series Finance & Lease Offers
---
Driving the BMW 7 Series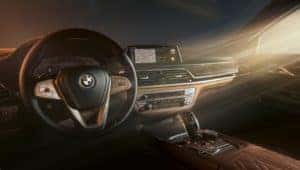 This is the kind of car that makes you stop and stare. The exterior design of the 7 Series includes a large kidney grille, recently redesigned bumpers, and standard LED icon headlights that brighten up every drive.
Looks aren't everything, though. Lucky for you, the 7 Series carries a powerful V6 engine that delivers over 330 horsepower. Not enough? The 750i xDrive heightens the driving experience and comes with a V8 that churns out 523 horsepower.
On every drive, you'll have a copilot in the car with you too. How can that be? The BMW Intelligent Personal Assistant is here to assist you, and it gets smarter as it understands your needs. Ask it to find a coffee shop, check your tire pressure, or to play a new song. It listens, understands, and makes drives that much more intuitive.
---
BMW 7 Series Leasing
When you visit our dealership for a test drive, you'll certainly want to learn more about our BMW 7 Series lease deals. If you're going with the leasing route, the 7 Series is a great car to call your own. What are some of the benefits of leasing this car?
For one, you'll get to enjoy lower monthly payments. The cost to lease will typically be lower than buying a car because you're not paying for the full value of the car. When the lease is over, it's your chance to find the next BMW you'll enjoy. Of course, buying out the remainder of the lease is always an option.
Leasing a car also leads to fewer repair expenses. Since you're driving a new car, it's covered by manufacturer warranties. It's still important to keep up to date with maintenance, but you won't be getting into repairs that are needed after 10 or 15 years of driving the same car.
---
Apply for Financing Online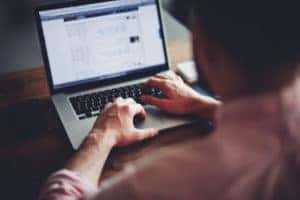 Are you ready to drive away in a BMW 7 Series? You might be itching to get behind the wheel of this car, but first, it's time to talk about the dollars and cents. Fill out the finance application on our website, and we'll start working on lease terms here at the dealership.
It takes just a few minutes to fill out this application, but it gives our financial experts the opportunity to explore lease options. Have a question for our staff? We're here to provide the answers.
Enjoy Luxurious Drives in the BMW 7 Series
Indulge in the BMW 7 Series and see what travels in Stratham, Portsmouth, and Exeter can be like from behind the wheel of what is the epitome of a luxury car.
Our Ira BMW of Stratham sales team will schedule a test drive for you here at our dealership, while our financial experts can guide you through the lease process. Get in touch with us today to see the 7 Series in action.
---