BMW Dealer near Rochester NH

Rochester is a quaint city in Stafford County, NH, that has more than 31,000 residents. It's home to a variety of historic buildings, charming streets with shops and cafes, and views of the Cocheco River. The city includes a bustling town center that's engulfed by nature and scenery on the outer rim of the town.
But if you're looking for a way to and from downtown and the surrounding areas, getting a powerful luxury car can certainly elevate the experience. You don't have to stray too far to find a BMW dealer near Rochester, NH, because BMW of Stratham is here to help!
Checking Out Your Options at Our Rochester BMW Dealership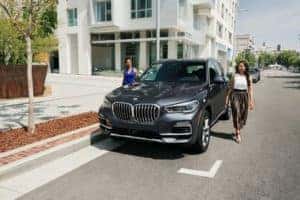 There's quite a few options you'll want to consider at our dealership. With models like the 3 Series, 5 Series, and even X3 or X5, there's a lot to check out when you're ready to decide on your next sedan, crossover, or SUV.
While we're easy to get to from Rochester, you can actually stay put when you're interested in browsing. Our entire inventory is available for viewing online, so you'll be able navigate the models in stock to find the one that's best suited for your needs and style.
Researching Your Next BMW Model
It's a lot to take in when you're aiming to find your new car. However, by learning more about the vehicle and what it truly offers, you'll find that making the decision can be much easier. At a BMW dealer serving Rochester, NH, drivers, we try to help by offering a library of resources for drivers to use on their journey.
Our BMW reviews can give you the crucial details on the specs, features, styles, and options so you can have more knowledge on your favorite model. Our comparisons will show you how your preferred BMW model measures up to similar vehicles in its class, so you can see which vehicle is truly right for you.
Getting Behind the Wheel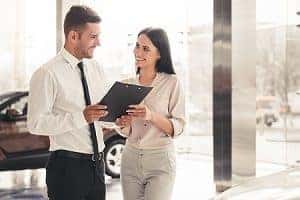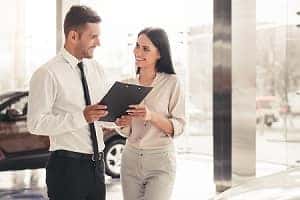 After researching your model and you've decided that it's the one you're interested in, you can head to our BMW dealership from Rochester to get a closer look at the model. You'll even have the chance to learn more details from our experts.
Of course, to truly decide if it's the right vehicle for you, you'll want to climb in the driver's seat and experience it from the road. The test drive is the best deciding factor to have because it gives you the experience you need with the power, handling, comfort, and features so you can determine if it's what you want and need with your next car!
Schedule Your Test Drive near Rochester Today
When you're ready to get started on your journey towards the right BMW model, you can always see us! We'll be happy to help you explore your options so you can find the vehicle that's right for you!
Get started by browsing the inventory and scheduling your test drive with us at BMW of Stratham today!