BMW Dealership Durham, NH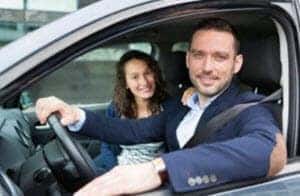 As a town dominated by nearby University of New Hampshire, it's no surprise that there are a variety of local activities available to both residents and visitors in Durham, NH. Whether you want an educational experience, or just need to get your hands on some good candy, this city has it all.
If you're in the mood for a relaxing night away, Flag Hill Winery offers tastings of their wine and spirits. This hot spot also provides private wine tasting tours to parties of 10 or more, so plan your next special event at this destination.
Explore the sweet side of life by taking a trip to The Candy Bar. With sweets from all over the world and scoops of local ice cream, this location is perfect for a quick adventure to stock up on the essentials, like chocolate covered strawberries, truffles, and much more.
While it's tempting to run as fast as possible to these locations, the best way to navigate the traffic of Durham is with a dependable vehicle. So, instead of walking to these diversions, stop by the showroom at BMW of Stratham and get your hands on a stylish piece of eye candy.
BMW Models Durham
Finding a new, pre-owned, or certified pre-owned BMW isn't always easy. But with the assistance of our helpful staff and convenient online tools, you'll have everything you need to locate your perfect car.
Once you set foot into our showroom, you'll be met with a team of knowledgeable staff members who are happy to answer any question you may have. Plus, each showroom vehicle offers information about its advanced amenities and engine specifications. That way, you can easily browse our cars on your own.
If you'd prefer to peruse our diverse selection of BMW sedans, SUVs, and more from the comfort of your own home, our online lineup provides the details you need to make an informed decision. On top of that, you can quickly save any vehicle so that you can refer back to it once you're at our dealership.
BMW Financing & Service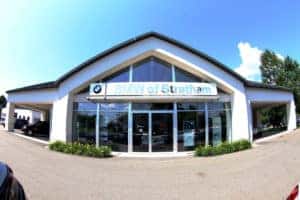 When you've decided upon your favorite model, our BMW finance team will work with local banks and lenders to design a payment plan that fits your budget. That way, you'll never feel like you agreed to a loan or leasing option with terms that aren't ideal for you. Our experts will customize each detail to align with your lifestyle and help you feel comfortable with your decision.
With the assistance of our trained mechanics and advanced BMW service center, your vehicle's maintenance and repairs have never been easier. Our staff will guide you through every step and have you back on the road before you know it.
If it's time for your car's first checkup, head to our online service scheduler and select a date and time that works best for you. Our team will reach out to confirm the details of your appointment.
Durham BMW Dealership
We dedicate every second of our time to ensuring that you leave our Durham BMW dealership feeling happy. From showroom to service and everything in between, each facet of our facility is designed to keep you feeling secure and comfortable.
So, when you're ready for an impressive and luxurious BMW, stop by the showroom at BMW of Stratham and schedule your test drive today! We'll have you sailing through the roads of Durham in your speedy new ride.