BMW X3 Maintenance Schedule

In order to maintain the exciting performance and smooth, level confidence of your BMW X3, the experienced team at BMW of Stratham Service Center is here to help.
To help X3 drivers throughout Stratham, Portsmouth, and Exeter keep up-to-date with specific service milestones, we created this BMW X3 maintenance schedule. Continue reading before scheduling an appointment today!
Why are Regular Checkups Important?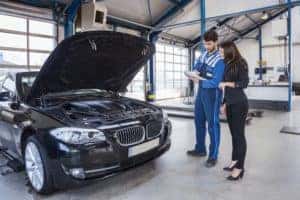 Your BMW X3 is a performance-driven SUV that contains a complex system of parts and electronic devices, each coming together to create a unique driving experience.
In order to maintain this high-level of performance, we suggest working with our team of experienced service professionals and certified technicians. Not only can they help with any serious issues or malfunctions but can make sure your SUV is continuously operating at peak condition.
To accomplish this standard, we suggest using mileage to mark your service appointments since your driving habits and frequency will inevitably fluctuate throughout the year:
Every 5,000-10,000 Miles
Change oil and filter
Rotate and inspect tires
Inspect brakes
Top off fluid levels
Every 10,000-15,000 Miles
Inspect brakes
Replace Key Fob battery
Inspect/replace engine coolant
Replace wiper blades
Every 30,000 Miles
Replace brake fluid
Replace cabin/engine air filter
Inspect fuel lines and battery connections
Every 60,000 Miles
Your first 60,000 miles is a significant milestone that will require you to replace several important components, including your engine's spark plugs, transmission fluid, and tires.
Once your tires reach 40,000 miles, you should start keeping an eye out for any signs of wear or damage. This not only will help you avoid an unexpected flat but can decrease the burden placed on your brakes and engine.
Every 75,000 Miles
Inspect/replace brake pads, calipers, and rotors
Inspect cooling system and hoses
Inspect suspension system
Every 90,000 – 100,000 Miles
Once your BMW X3 reaches this major milestone, you'll want to plan for some important service tasks to maintain its performance during its veteran status. These include:
Flush and replace transmission fluid
Lubricate the driveshaft
Inspect/replace all belts, hoses, and water pump
Inspect driveshaft boots
Inspect fuel injector
100,000 Miles +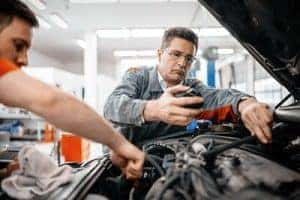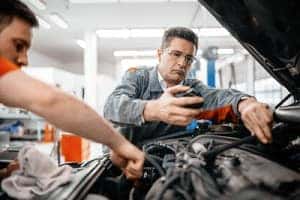 The moment you surpass the 100K mark, you should continue to keep up with your regular maintenance schedule while keeping a close eye on your performance and fuel-economy standards. If you need additional advice and tips on maintaining your BMW X3, your owner's manual is an excellent resource to consult.
You can also call, email, or visit our service center to speak with a member of our service team. They can provide useful insight and tips on keeping you safe and happy on the roads.
Schedule Your Next Maintenance Check Today!
If you're a BMW X3 driver living in the Stratham, Portsmouth, and Exeter regions and are in need of routine maintenance, don't hesitate to visit BMW of Stratham or go online to schedule an appointment today!