BMW X3 vs BMX X5
The time your family spends inside your car should be relaxing and comforting. So, when you're ready to get going on your next adventure near Stratham, Portsmouth, and Exeter, make sure the SUV you're driving helps you create a few memories.
When equipped with either the 2019 BMW X3 or the 2019 BMW X5, you'll be seated in the throne of a legendary road companion. Depending on your needs, however, one of these vehicles may be better aligned with your lifestyle. We go over everything from bmw x3 vs x5 dimensions to bmw x3 vs x5 technology.
To find out which of these family transporters is best for you, let's dive into this BMW X3 vs. BMW X5 comparison created by BMW of Stratham by looking at a few of the vital statistics of these powerful SUVs side by side:
BMW X3

BMW X5

23 city/30 highway MPG

EPA-estimated MPG

20 city/26 highway MPG

4,400 pounds

Towing Capacity

6,603 pounds

248 to 355 horsepower

Horsepower

335 to 456 horsepower

186.1-inch length
74.7-inch width
66-inch height

Dimensions

194.3-inch length
78.9-inch width
69-inch height
BMW X3 VS BMW X5 Interior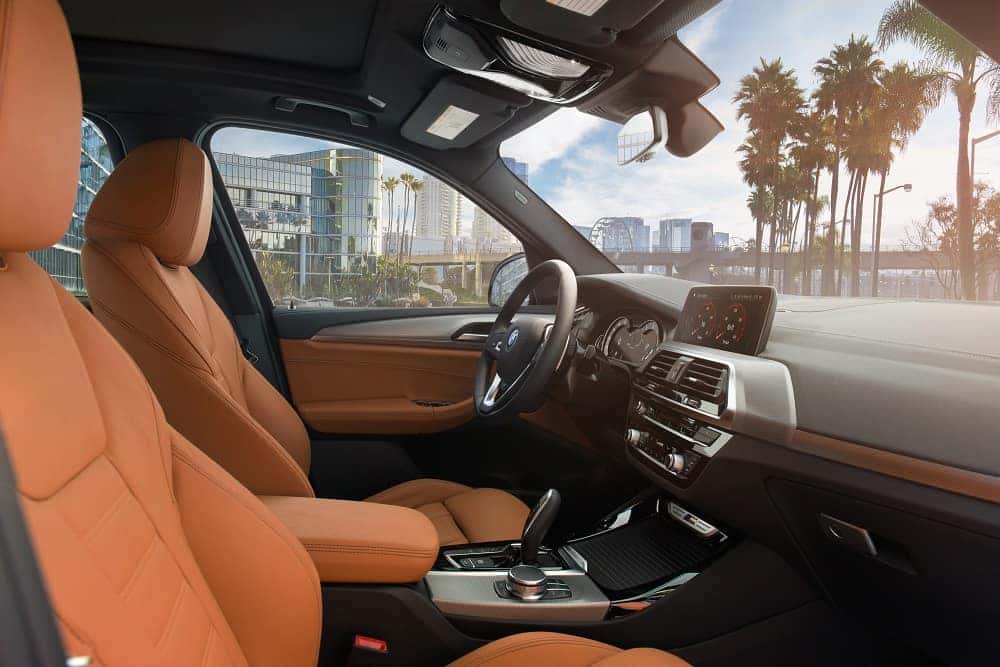 If you're opting for a vehicle as renowned as a BMW, it's no surprise that you'll be furnished with top-notch features and plenty of room for all your belongings. Lets compare the interiors of the BMW X3 and BMW X5.
Inside the compact body of the 2019 BMW X3, you'll be armed with an impressive 62.7 cubic feet of storage with the rear seats folded down. On top of that, the back row provides split-folding technology, so you can easily customize the interior of this SUV to suit any type of item.
For even more cargo and passenger capacity, the 2019 BMW X5 includes an available third row and 72.3 cubic feet of trunk room. With this kind of space, you can bring along a few friends to your favorite vacation spot. Plus, everyone in the cabin will stay fully soothed with gadgets like a third-row climate control system.
2019 BMW X3 vs 2019 BMW X5 Specs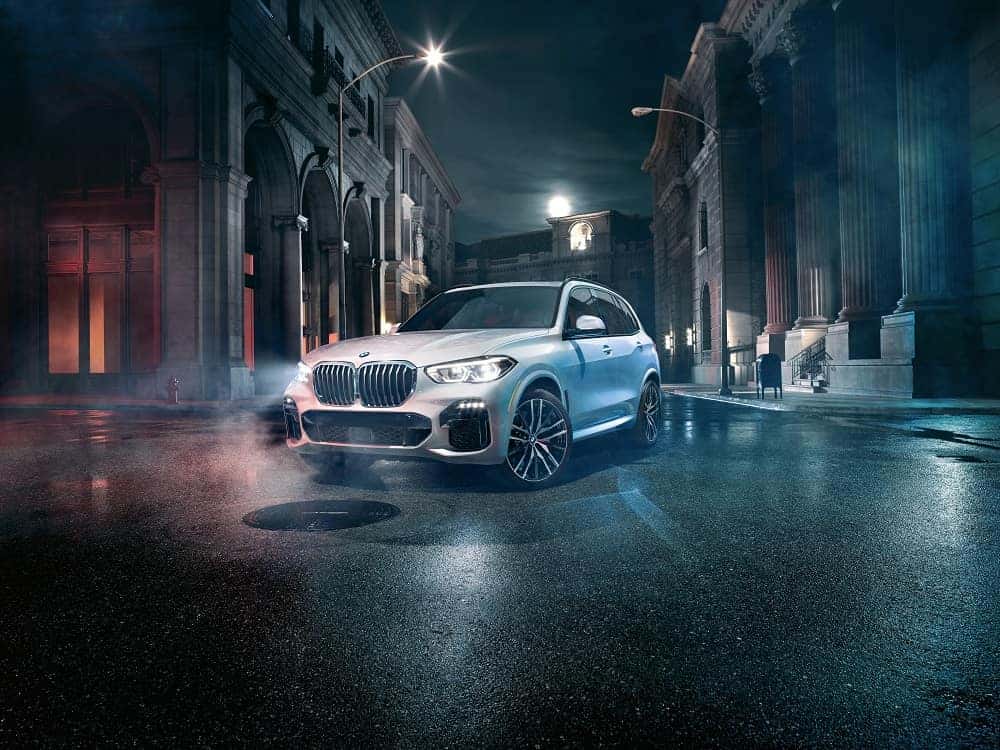 Behind the wheel of either the 2019 BMW X3 and the 2019 BMW X5, you'll lead any pack thanks to the 8-speed automatic transmission and steering-wheel-mounted paddle shifters.
To harness the expert handling of its transmission, the 2019 BMW X3 packs a punch of force with its standard 2.0L turbo motor that seethes across the highway with 248 horsepower and 258 lb-ft of torque.
If you happen to be looking for the strength of an experienced race car, the 2019 BMW X5 surges forward with its standard 3.0L engine that churns out 335 horsepower and 330 lb-ft of torque. That way, you'll make simple work of the quick maneuvers through traffic.
Technology and Innovation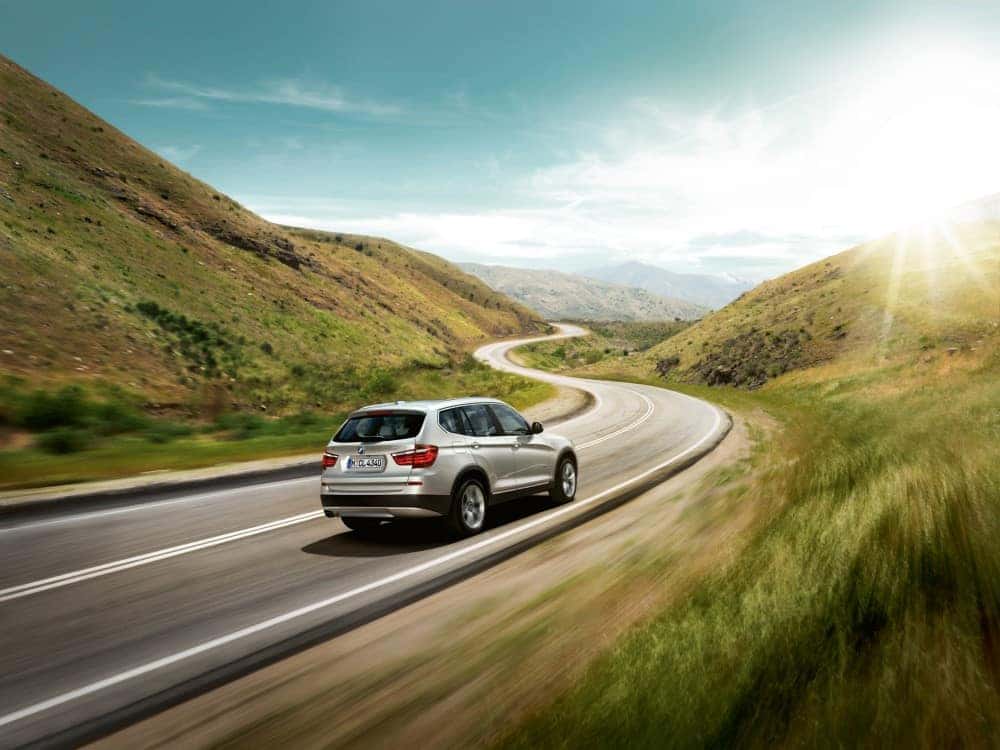 When you're traversing new roads, it's important to be supported by an intelligent system that will guide you along every curve.
Luckily, both the 2019 BMW X3 and 2019 BMW X5 offer available navigation systems outfitted with intuitive tools, such as Advanced Real-Time Traffic Information. With this convenience, your route will automatically update based on traffic and road conditions.
In addition, both SUVs contain high-tech standard amenities, such as HD Radio™, SiriusXM®, Bluetooth®, and lots more. With gadgets like the available Head-Up Display, you'll always have access to critical information about your drive, such as your speed, local speed limits, navigation directions, and more.
BMW X3 vs BMW X5 Comparison: The Verdict
At BMW of Stratham, we believe that your family deserves the best of the best along your journeys through Stratham, Portsmouth, and Exeter. With either the 2019 BMW X3 or the 2019 BMW X5, you'll be fully stocked with all the technological, performance, and luxury amenities you could ever want.
Don't hesitate to learn more about the fine appointments of these fine SUVs. Stop by our showroom or schedule your test drive today!