BMW X5 vs Audi Q7

If you're searching for a luxury midsize SUV, two that may be on your radar are the 2019 X5 and 2019 Q7. While they both have a lot to offer, one may be more suitable for your travels around Stratham, Portsmouth, and Exeter.
We'll help you decide which one that is in our BMW X5 vs. Audi Q7 comparison. Read through the side-by-side assessment below, and feel free to contact BMW of Stratham if you have any questions.
2019 BMW X5 vs 2019 Audi Q7 Performance Specs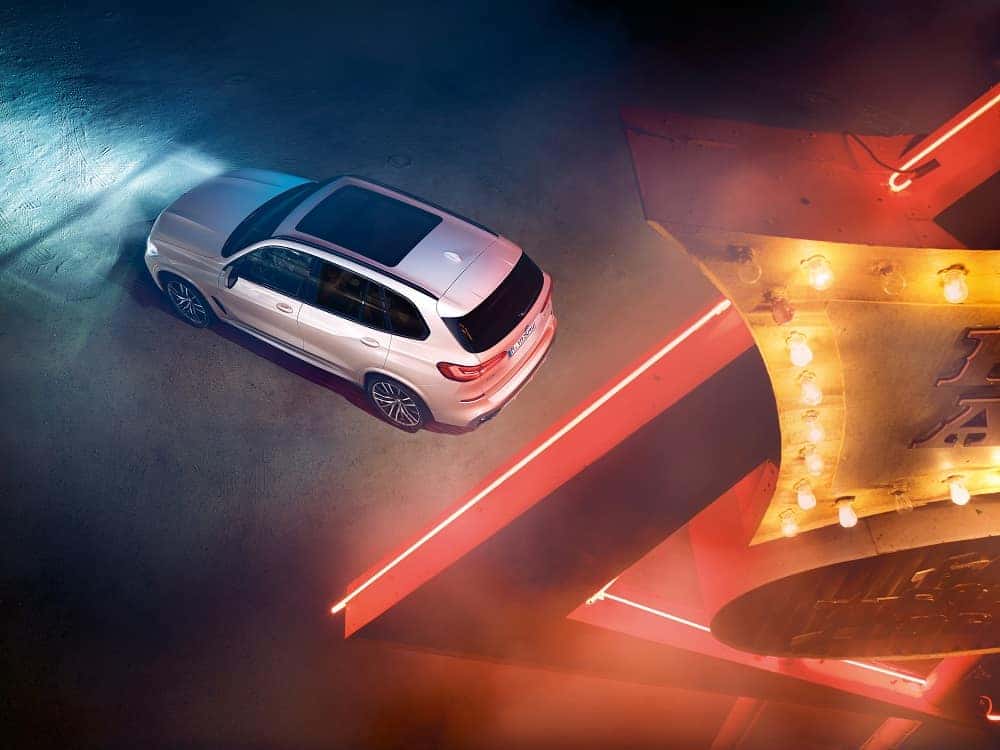 The 2019 BMW X5 and 2019 Audi Q7 offer smooth rides and engaging handling. They also have powerful engine options for your city or highway commutes.
The X5 comes standard with a 3.0L 6-cylinder engine that delivers 335 horsepower and 330 lb-ft of torque. If you're craving a bit more power, then you can get the available 4.4L TwinPower Turbo V8 that churns out 456 horsepower and 479 lb-ft of torque.
The Q7, meanwhile, comes standard with a 2.0L 4-cylinder that delivers 248 horsepower and 273 lb-ft of torque. Unfortunately, the vehicle's more powerful 3.0L 6-cylinder only produces 329 horsepower and 325 lb-ft of torque—less than the standard engine in the BMW X5.
You'll fare better in the X5 when it comes to fuel economy, too. It achieves an EPA-estimated 20 city/26 highway MPG, whereas the Q7 has a fuel economy rating of an EPA-estimated 19 city/25 highway MPG. While the numbers aren't much different, they could start to affect you in the long run with the number of trips to the gas station you may take.
X5 vs Q7 Passenger & Cargo Room
The major difference between these midsize SUVs is their seating capacity, which is mainly from the fact that the Audi Q7 comes standard with room for seven in three rows. Then, the BMW X5 comes standard with two rows for five people and has an available third row, bumping the capacity up to seven.
In their standard seating layouts, you'll find a bit more space in the X5. This is especially the case for headroom, where you have 40.8 inches in the front and 38.7 inches in the rear. In the Q7, you get 39.9 inches of headroom in the first row and 38.8 inches in the second row—with the biggest difference being for the driver and front passenger.
Additionally, you'll get more cargo room inside the BMW X5. When the second row is folded down flat, you'll have 72.3 cubic feet for shopping bags, luggage, and more. The Audi Q7, on the other hand, offers just 69.9 cubic feet of cargo space when the second and third rows are folded down.
BMW X5 vs Audi Q7 Interior Features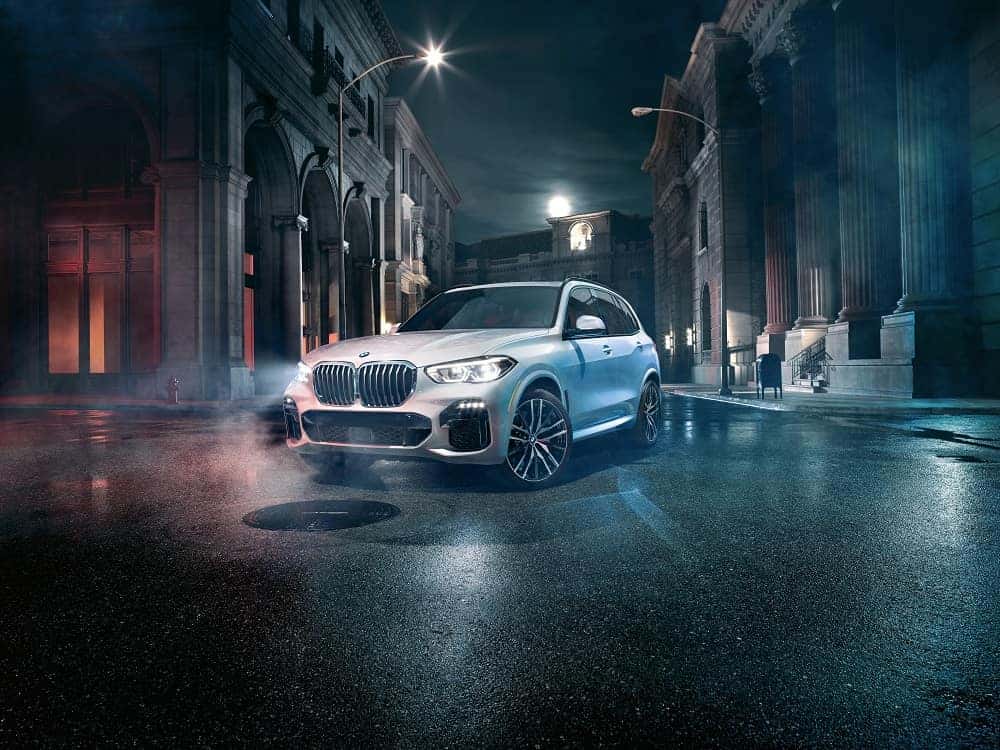 However, both the 2019 X5 and 2019 Q7 offer many interior amenities to keep you and your passengers comfortable, including:
Heated/ventilated front seats
Heated rear seats
Heated steering wheel
With features like these, you can warm up or cool down easily, depending on what the temperature is like outside.
Each vehicle also comes with high-end technology to keep you entertained throughout your commutes. For example, there's standard Bluetooth® technology and HD Radio™ for dozens of great music options.
Plus, the X5 comes standard with an iDrive infotainment system. All your media options, including Apple CarPlay™, will appear on a crisp, clear 12.3-inch touchscreen for easy access.
The Q7 comes standard with Apple CarPlay™, too. However, the apps will appear on an 8.3-inch screen for a bit of a reduced visibility.
Which Luxury Midsize SUV Is Right for You?
As you can see, both the 2019 Audi Q7 and 2019 BMW X5 offer many great features. However, it's the X5 that gives you more power, efficiency, and space for your travels around Stratham, Portsmouth, and Exeter.
If you want to see this luxury midsize SUV up close and take it for a spin, schedule a test drive at BMW of Stratham today!