Car Leaking Oil After Oil Change
Schedule Service Service Specials Contact Us
After an oil change is completed, you're always assuming everything will be just fine and the car is ready to drive on the roads of Stratham, Portsmouth, and Exeter. However, there are times when you may see a car leaking oil after an oil change has been completed. We are here to help you answer the question, Why is my car leaking oil?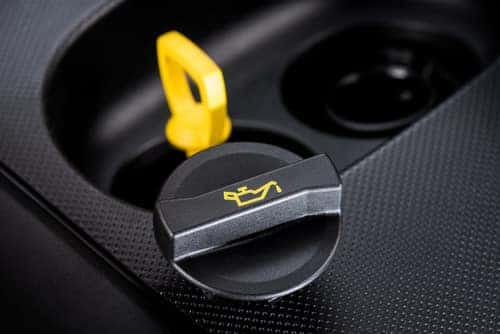 If you're seeing a brown or black puddle in the garage or driveway, BMW of Stratham will take a look at your car and get to the bottom of the issue as soon as possible. However, what causes a car to leak oil after an oil change? Let's take a closer look.
Why Cars Leak Oil After an Oil Change
When the oil is changed, there are two important items that receive attention. The oil filter is one of them. A new oil filter will be placed in the engine with each oil change. The other item is the drain plug, which goes into the oil pan. The drain plug is placed back into the oil pan after the old oil has been drained out.
After an oil change, there may be a small oil drip because some engines have the oil filter placed in a way that oil will spill out as the filter is being changed. There shouldn't be any sign of a leak after a few hours, though. So, if you do see a larger puddle of oil in your driveway, it's a sign that there may be an issue.
It's possible the drain plug wasn't tightened and that it didn't seal the oil pan completely. There might also be some debris between the drain plug and oil pan, which is preventing it from being tightened. The drain plug will have to be taken out and cleaned. If the drain plug isn't put back in correctly, that could also cause a leak. We'll take a look to see if the drain plug is on correctly.
Visit Our BMW Service Professionals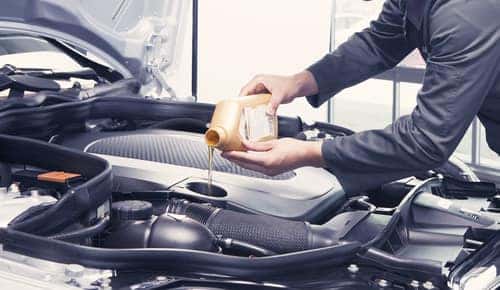 Fresh and clean oil is important to the success of your car. When the oil is clean and has that rich amber color, the engine parts will be lubricated properly and the car will run smoothly.
It's a good idea to check the oil once a month to ensure it is keeping that amber color. If you check the oil and it has become a thicker, darker substance, that's a sign an oil change is needed. Also, if you've noticed oil smells in the cabin or the engine is louder than usual, it'd be a good idea to bring your vehicle to our service center. We'll handle all the routine maintenance for your car, including oil changes, so you can enjoy the roadways in peace and quiet.
Ensure Your Car Has Clean Oil
Leave your next oil change in Stratham, Portsmouth, or Exeter to BMW of Stratham. Our service professionals have years of experience when it comes to vehicle maintenance and will ensure your car is ready for the road ahead.