Color of Transmission Fluid Leak

Is something leaking from your vehicle? How will you know where the issue is? If you've noticed a fluid leak as you travel around Stratham, Portsmouth, and Exeter, New Hampshire, it could be a transmission leak, and you'll want to have it looked at as soon as possible. BMW of Stratham is here to help drivers learn more about the color of a transmission fluid leak as well as what to do if your transmission fluid is leaking.
What is the Color of a Transmission Fluid Leak?
Transmission fluid is a reddish-brown color. The older the transmission fluid is, the thicker the viscosity becomes. It may also have an oily feel and smell to it.
Typically, if you have a transmission fluid leak, you'll notice it in a pool underneath your car. Compared to other fluid leaks, such as an engine oil leak, the reddish-brown color helps to distinguish it.
What to Do if You Have a Transmission Fluid Leak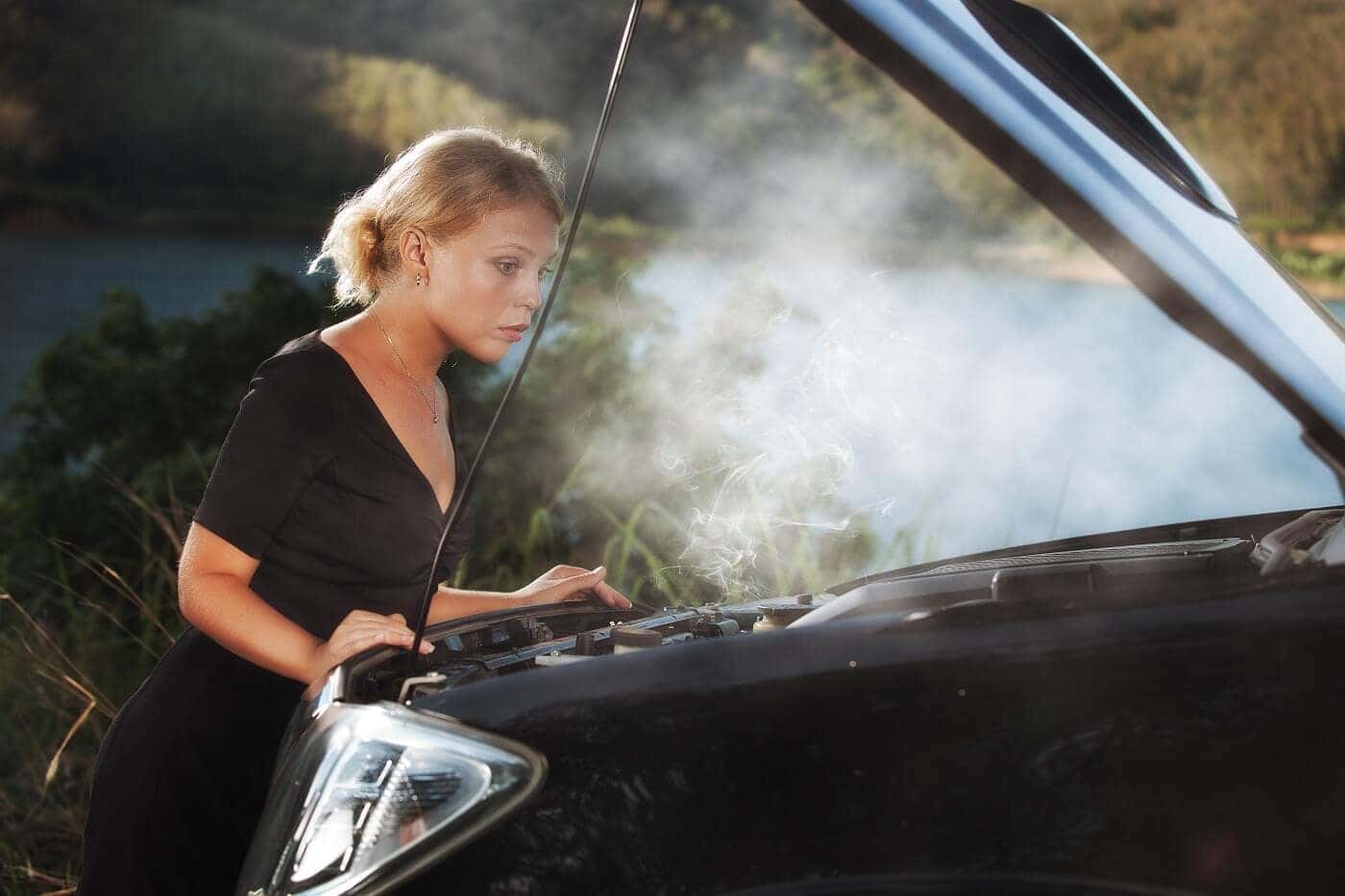 If you have a transmission fluid leak, you'll want to schedule transmission service as soon as possible. While a small leak may not seem like a big deal, leaving it unaddressed can lead to serious long-term damage to your vehicle. Your transmission may also need repairs or service done with a fluid change.
Along with a fluid leak, there are a few other signs that your transmission may need to be serviced:
Burning Aroma—If you smell something burning in your car, it could be a sign that the transmission is worn down and the fluid needs to be replaced.
Slipping Gears—If your vehicle's gears are slipping or if it is having trouble switching gears, you'll want to have the transmission looked at as soon as possible.
Unresponsive Vehicle—If your vehicle isn't switching from "park" to "drive," it's a clear sign that your transmission needs to be repaired.
If you notice any of these signs, you can schedule a transmission service, repair, or fluid change at our service center.
Transmission Service at BMW of Stratham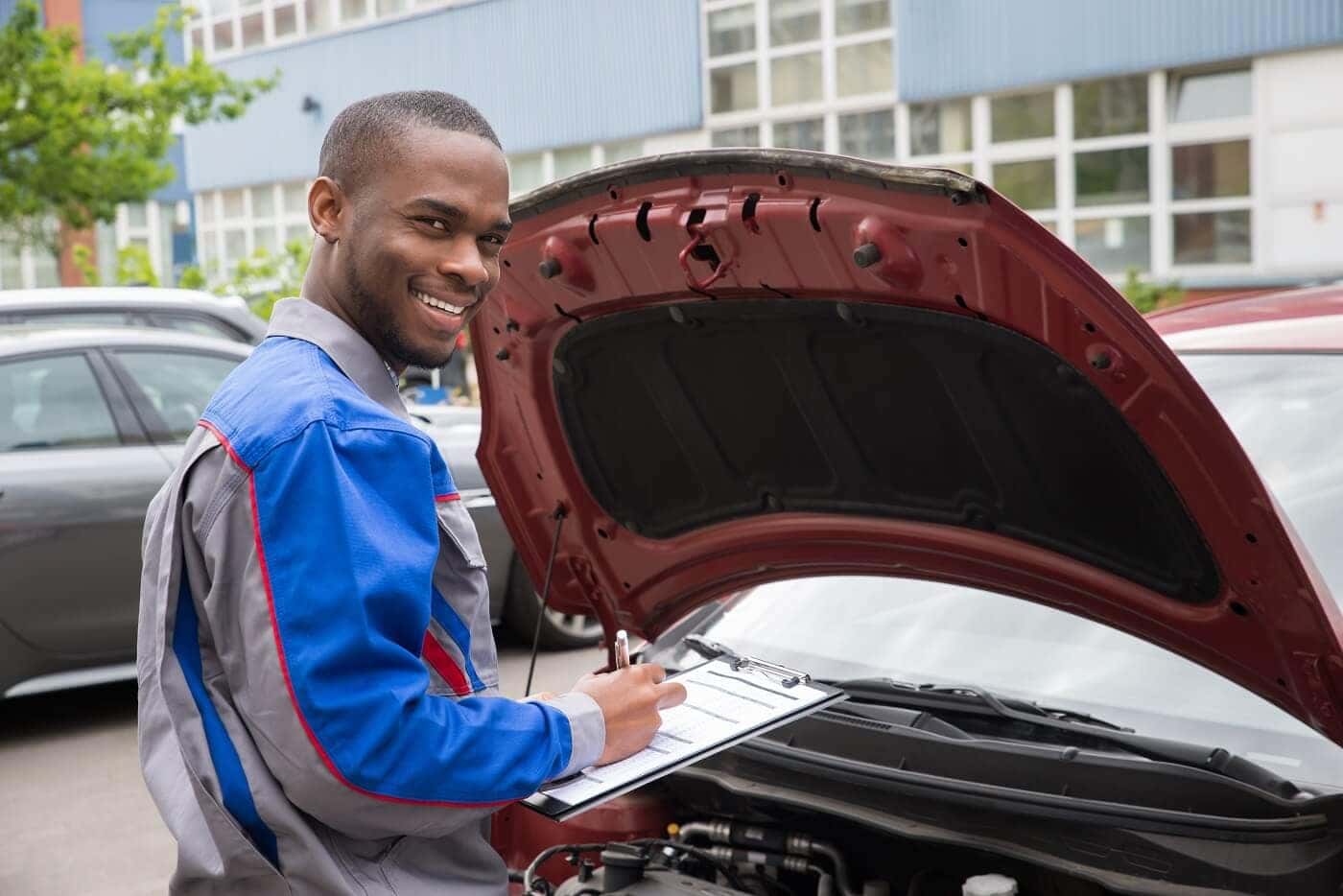 When it comes to your vehicle's service, you want to ensure that it's cared for by a team of qualified technicians. At our service center, our ASE-certified BMW technicians are highly trained and prepared to properly service your vehicle.
Transmission fluid changes will be a regular service your vehicle needs. Your vehicle may have different transmission service needs, depending on whether it has an automatic or manual transmission. Either way, you can trust our experts to get the job done by using our state-of-the-art service technology.
Additionally, we use genuine parts during all services. If your transmission needs a part replacement, we'll use these genuine parts to guarantee a fit. You can schedule transmission services today using our online scheduler.
Schedule Transmission Service Today
If you've noticed a reddish-brown fluid leak coming from under your vehicle, you can count on the BMW of Stratham team for transmission service. We're proud to service your vehicle and help keep it on the Stratham, Portsmouth, and Exeter, NH, roads for longer.
Contact us to schedule service today!