Community Spotlight: 7 North Coffee Co.

---
Are you new to New Hampshire and looking for a great place to get your daily coffee fix? Maybe you're a native of the Granite State who's just looking for a change of pace and scenery from your regular coffee shop. Nothing gets you going like a great cup of coffee, and we have just the place to go when you need your morning fix! With a menu full of delicious beverages, 7 North Coffee Co. may be just the spot you're looking for.
---
About 7 North Coffee Co.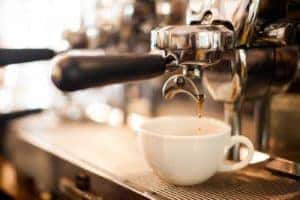 The man behind 7 North is former teacher Doug York. Born and raised in Exeter, Doug made his dream a reality when he opened the coffee shop in 2020. That dream was to open a business in the community that he grew up in. When he went on a camping trip with friends several years ago, he was introduced to an entirely new experience when one of them made coffee with a French press. Up until then, he had never seen anyone make coffee without a machine. It piqued his curiosity, and he was determined to learn more.
He certainly did learn more. Armed with that curiosity and determination, Doug bought his own press and learned how to grind the beans himself. He began to try different coffees to diversify and mature his palate. He believed that Lincoln Street was the perfect location for a coffee shop. After he left his high school teaching job, an excellent opportunity presented itself when a space became available. He took it, and, just like that, 7 North had its home.
Hometown Values
The coffee shop exemplifies Doug's respect and love for the community that he has called home all of his life. 7 North embraces and celebrates everything that is uniquely charming about Lincoln Street, including its convenient location near other businesses and the Amtrak platform. Travelers are able to order from a pick-up window at the back of the shop before taking the train. This is all in line with Doug's commitment to sharing the wonders of specialty coffees with the whole community.
The Menu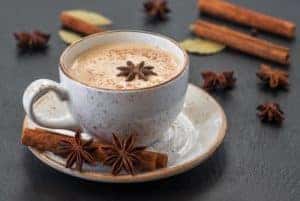 Specialty coffees are the order here, with Massachusetts' own Little Wolf coffee in the mix. Crazy about cappuccino? Love lattes? You can get these and your other coffee shop favorites such as espresso and iced coffee at 7 North. They've got all you tea-lovers covered too! Black, green, chai, and hibiscus teas are available for your selection.
While coffee is the star of the menu, the shop offers a variety of tasty treats/extras. You can have muffins, French toast, danishes, croissants, coffee cake, and cinnamon buns. There's even a cheese pastry made from scratch. Also for your convenience, you're able to order online on Saturdays and Sundays.
---
Start Your Morning at 7 North Coffee Co.
Whether you are on your way to work or getting together with friends, start off the day at 7 North Coffee Co. for coffee or a quick bite! Be sure to also check them out on Facebook, Instagram, and Twitter.
---