Download the Guide to Leasing a New BMW eBook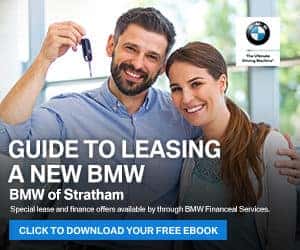 If you're searching for a vehicle near Stratham, Portsmouth, or Exeter, there are several options to consider. You'll need to decide whether you want a new or used model as well as whether you want to lease or buy it.
For people who like new cars every few years, leasing may be the way to go. If you'd like more information on this option, then check out our Guide to Leasing a New BMW.
This informative eBook will cover what it means to lease a BMW and the benefits of doing so. You'll also learn the step-by-step process to follow when leasing an automobile. This includes:
Determining a budget
Knowing the number of miles that you drive each year
Deciding on the right BMW for your lifestyle
In addition to having this information readily available, you'll receive a money-saving offer for future service at BMW of Stratham.
Fill out the form on this page to download the free Guide to Leasing a New BMW. Then, be sure to contact us to start the leasing process today!