How to Balance Tires
Tire balancing is when you adjust the tire-weight distribution around an automobile. Over time, a tire loses tread, which can cause the weight distribution to change, leading to an imbalance. By performing this service, you'll get a smooth ride and even tire wear.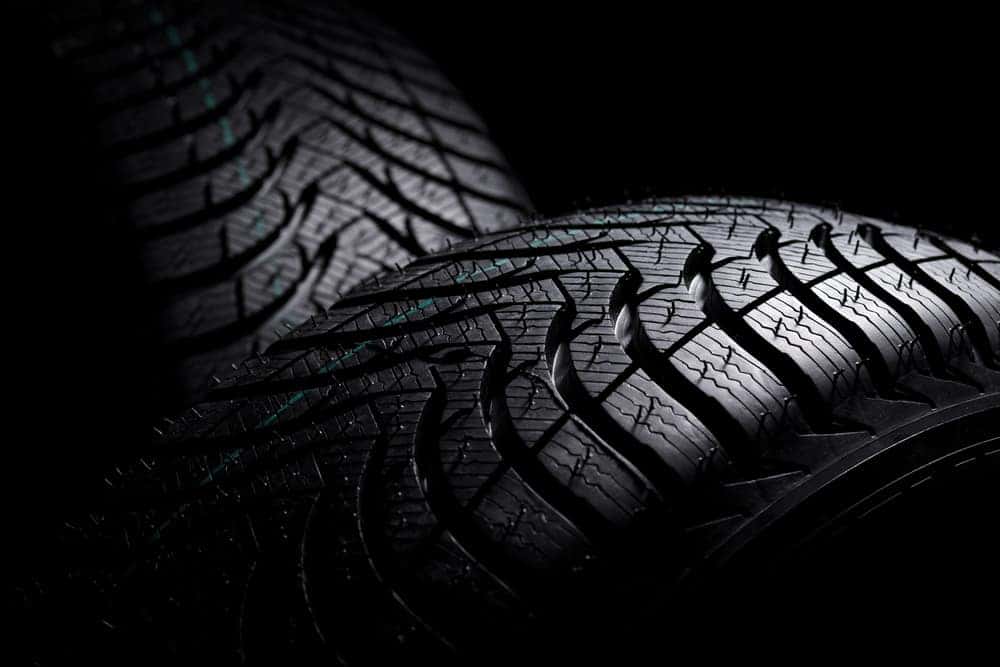 Below, our team at BMW of Stratham will go over exactly how to balance tires. Read through the step-by-step guide, then learn how to get this service done at our dealership near Stratham, Portsmouth, and Exeter!
Steps to Balance Tires
Before you balance a tire, you'll need to make sure it's in good condition. This means that there should be adequate tread depth and no cracks in the sidewall. Once you're sure you have a high-quality tire, you'll want to complete the following steps:
Remove the center caps (if applicable) and the old wheel weights from the previous tire balance.
Mount the wheel onto a tire balancing machine and make sure it's nice and snug.
Measure the height and width of the rim, then enter that information into the machine.
The machine may ask for the type of vehicle that the wheel will be going on. If so, enter that information.
Enter tire pressure according to the car's specifications. This can be found in the driver's-side door jam or in your owner's manual.
Push "start" on the machine.
Install wheel weights based on what the machine says (how much and what side of the wheel).
Rebalance the wheel.
Once the machine says OK, you can take the wheel off and install it back onto your vehicle.
Getting Your Tires Balanced by a Technician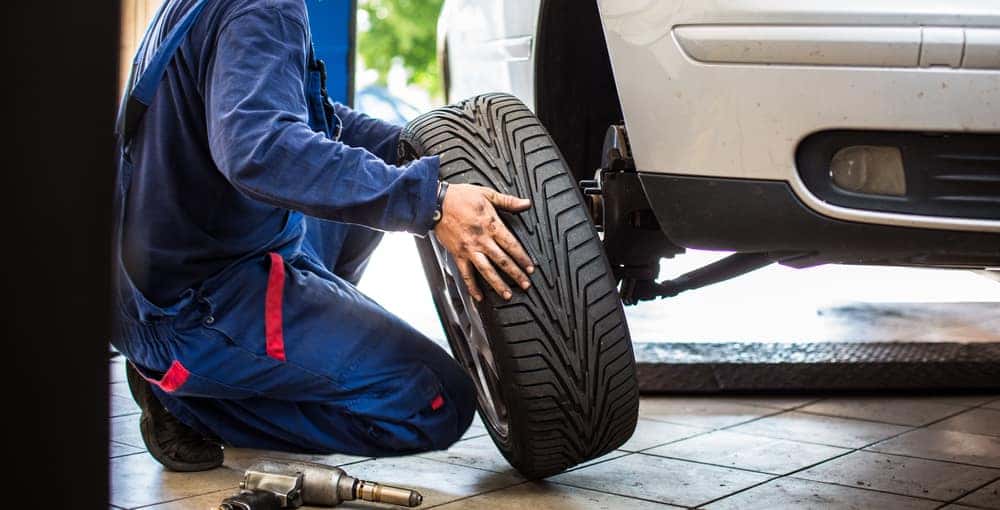 If you follow the steps above, you can effectively balance your tires yourself. However, most people don't have access to a tire balancing system. For this reason, you may want to consider bringing your vehicle to a service center. When you bring your car to our facility, you'll find a team of highly trained and certified technicians. With their expertise and the use of advanced equipment, they can do the work on your car quickly and efficiently. If you have a busy day ahead, you can take advantage of our convenient courtesy shuttles or loaner vehicles. Take one of our rentals to get to work or run errands, or let us drop you off at your destination. If you choose the latter, we'll then get to work on your car and will pick you up when the work is finished. However, maybe you'd prefer to wait for your automobile. If so, just take a seat in our comfortable lounge, where you can sip on gourmet coffee, bite into some tasty baked goods, and watch a show on our flat-screen HD TV. If you have your kids with you, let them have fun in our children's area. We'll provide everything you need to make your wait as relaxing as possible!
Schedule a Tire Balance Today
If your car's tires need to be balanced near Stratham, Portsmouth, or Exeter, don't wait. Schedule service at BMW of Stratham today!