How to Connect Your Phone to Your BMW

After purchasing a BMW we know you're eager to make it uniquely your own. One of the fastest and easiest ways to make your BMW your own is by pairing your phone. This allows you to bring your favorite features along with you while traveling in and around Stratham, Portsmouth, and Exeter.
To provide you with a quick reference guide, we here at BMW of Stratham have created this How to Connect Your Phone to Your BMW reference guide. Ready to get started? Keep reading!
Benefits of Connecting
Connecting your phone to your BMW provides you with many benefits. Some of these benefits include hands-free connective integration, which helps you travel safer. When you connect your phone to your BMW you can use steering-wheel-mounted controls to make calls, skip songs, adjust volume, and much more.
For you, this means you'll always have a slice of your favorite digital components wherever you go.
What Is Apple CarPlay?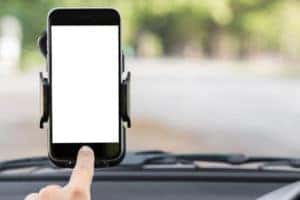 One way that you can access your phone's features while on the go is through Apple CarPlay®. This smartphone integration allows a variation of your iPhone® screen to be mirrored onto the center touchscreen of your BMW. You'll find all the features you know and love—like Music, Maps, Podcasts, and other compatible apps—that can be accessed.
Let's take a closer look at some of the features of Apple CarPlay®.
Siri
Have you ever wanted your own assistant while traveling around town? If so, the Siri features of Apple CarPlay® have responded to your wishes. With Siri on board you can send text messages, ask her to play your favorite song, or give you an ETA of what time you'll be home all without ever taking your hands off the wheel.
Messages
When you connect your phone to your BMW via Apple CarPlay® you can not only make and receive phone calls, but you can also check your voicemail in addition to accessing text messaging features. Using intelligent technology text messages will be played for you through the sound system of your BMW.
Navigation
Getting around town is a simple task thanks to the Navigation via Apple Maps feature. The intelligent system can predict where you're going and help you arrive as fast as possible. Decide after starting your travels that you need help finding a gas station or place to eat? Just ask Siri for help and you'll be right on track in no time at all.
How to Connect Your Phone to Your BMW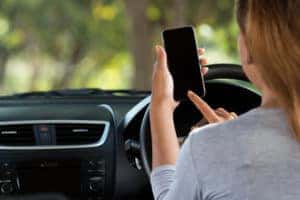 Fortunately, connecting your phone to your BMW is a fast and simple process that takes only a moment. To connect your phone follow these steps:
Choose Communication in the main menu button
Select Connect New Device, followed by Apple CarPlay®
Hit Confirm
Check your iPhone® for further directions
Just like that, you've connected your phone to your BMW. Now you can enjoy all the great connective features this integration offers.
Visit BMW of Stratham Today!
Connecting your phone to your BMW is a fast and easy way to customize your BMW. If you're curious to learn more about the benefits of connecting your phone and how it can make your commute around Stratham, Portsmouth, and Exeter more enjoyable, we invite you to stop by our dealership.
Visit us at BMW of Stratham today to learn more!