Community Spotlight: La Maison Navarre

When you need a break from your busy day, why not step across the Atlantic and find yourself in a chic Parisian café? That's exactly what it feels like to walk into La Maison Navarre, a true Pâtisserie Française et Bar à Vin (pastry shop and wine bar) down the road in Portsmouth, NH.
Whether you're coming for sweet pastries, delicious crêpes, or a glass of your favorite wine, you're in for the full French experience! See what awaits when you walk through their doors.
Macarons & Much More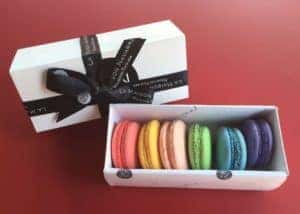 La Maison Navarre is known for their macarons. In fact, they ship them worldwide, so you can send a gift basket to your favorite people, wherever they may live. Choose from delectable flavors such as Coconut, Lemon, Pistachio, and Dark Chocolate. Ice cream macarons and seasonal flavors are also available.
Their desserts are to die for—try their Key Lime & Meringue Tart for tastes that may be familiar or their Religieuse for something a bit different. It uses Choux pastry (a light pastry dough) with chocolate and vanilla pastry cream and buttercream frosting on top.
Taste some sweet or savory crêpes, a Croque Monsieur sandwich, or even some delicious French Onion Soup. The menu winds on and on like a quaint Parisian alley—take a stroll and stay a while!
Your Gourmet Wine Bar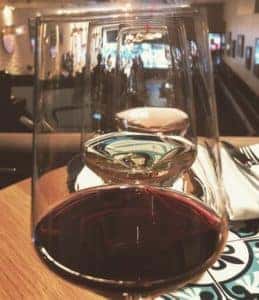 The wine bar at La Maison Navarre is your chance to savor traditional dishes from around France. Drink French wines and eat cold cuts and cheeses you may have never tasted before—at least not like this.
It's a deluxe experience that feels more Parisian than anything we've mentioned so far! Bring your friend and split a charcuterie board, escargot, and some white wine. Your server can help you choose the ideal cheeses to complement your board.
You'll love it so much that you'll want to grab a French dessert before you leave! We think we may have mentioned a few flavorful options above….
Enter Another World at La Maison Navarre
It's not every day that you have a chance to enjoy French cuisine and sweets. Shake up your routine and visit La Maison Navarre for an authentic Parisian experience right here in Portsmouth, NH!