Mercedes vs Audi vs BMW Reliability


Luxury vehicles are known for their premium performance and quality. With the newest and best features on the market, luxury models go above and beyond in every way imaginable. This is especially true for highly sought-after luxury brands like Mercedes-Benz, Audi, and BMW.
When it comes to overall reliability, though, which one can you count on the most? In this comparison, we at BMW of Stratham will show you how Mercedes vs. Audi vs. BMW stack up when it comes to reliability.
Luxury car drivers near Stratham, Portsmouth, and Exeter can read ahead to see which brand is the most dependable!
BMW vs Audi vs Mercedes: Dependability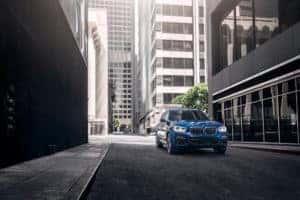 BMW has been rated above average in dependability by J.D. Power. In their 2019 U.S. Vehicle Dependability Study (VDS), J.D. Power found that BMW experiences 122 problems per 100 vehicles, which is less than the industry average of 136 problems per 100 vehicles.
Audi and Mercedes, on the other hand, don't rank nearly as well. According to this study, Audi experiences 124 problems per 100 vehicles. As for Mercedes-Benz, this brand experiences 134 problems per 100 vehicles, ranking it very close to the industry average.
BMW vs Audi vs Mercedes: Warranty
BMW, Audi, and Mercedes-Benz all offer the same new vehicle warranties. Any model you get from these three luxury car brands is going to come along with a new vehicle warranty that covers you for four years or 50,000 miles—whichever comes first.
On top of this coverage, both BMW and Audi offer additional coverage for rust and corrosion perforation. With both of these brands, you'll be covered for at least 12 years against perforation and corrosion. BMW offers unlimited coverage, though, while Audi limits their coverage; Mercedes-Benz doesn't provide this coverage at all.
BMW vs Audi vs Mercedes: Safety Features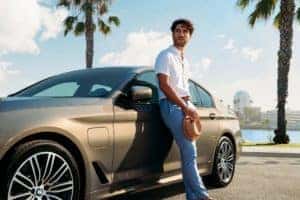 Vehicle reliability also means being able to depend on your car to keep you and your loved ones safe. BMW does just that with its several safety features.
One of the features found on several BMW vehicles is the Active Protection System that detects an unavoidable collision and can pretension safety belts, close windows and moonroof, and activate post-crash braking.
A similar system is offered with both Audi as Audi pre sense basic and Mercedes-Benz as PRE-SAFE®.
Another safety feature of BMW is the Battery Safety Terminal—a system that automatically disconnects the alternator, fuel pump, and battery after a collision. This system will also unlock doors and turn on hazard lights.
Other than the automatic enabling of hazard lights with Audi vehicles, the rest of these features won't be found on either of the other two luxury brands.
Mercedes vs Audi vs BMW: Which One?
As you can see, BMW goes above and beyond to provide reliable vehicles that you can count on in all kinds of situations. Get behind the wheel of a BMW today and see for yourself just how dependable it's designed to be.
Luxury vehicle shoppers near Stratham, Portsmouth, and Exeter can schedule a test drive today by giving us a call at BMW of Stratham!