Community Spotlight: The Beach Plum

In the mood for a home-cooked meal but don't feel like standing over a hot stove? Looking for fresh seafood? If so, then The Beach Plum is exactly what you need. Here, you'll find all your favorite dishes that are cooked fresh with some of the best ingredients around.
Ready to learn more about your new favorite restaurant? Keep reading to learn more!
About The Beach Plum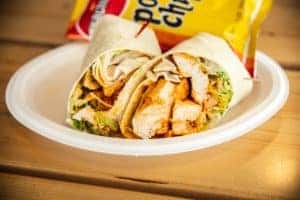 The Beach Plum is home to an award-winning Lobster Roll. However, it didn't win just one award. It's consecutively been worthy of praise for over a decade!
For more than 25 years, The Beach Plum has been serving satisfied patrons. Are you one of them? If not, now's the time to give them a try!
Whether you're looking to dine in, enjoy your meal outdoors, or take your meal home, The Beach Plum is the go-to place for fresh seafood and other family-favorite meals. From sandwiches and burgers to salads and seafood meals, The Beach Plum has exactly what you're looking for.
Plus, thanks to their relaxed environment, you and your friends are sure to have a great time when you visit.
Bring Your Appetite: The Beach Plum Menu
No matter what you're in the mood for, you're sure to find exactly what you're craving. That's because The Beach Plum offers a wide variety of tasty options. From soups and salads to burgers and sandwiches, The Beach Plum offers a little bit of everything.
Some of their fan favorites include:
Clam Roll
Lobster Clam Chowder
Garden Burger
Sweet Corn Fritters
Fisherman's Platter
In the mood for something unique? Order one of their extra-long hot dogs. How long? These Foot Long Hot Dogs are served in two buns—and that's still not enough room to contain them!
Of course, if you're visiting The Beach Plum, you'll have to try their award-winning Lobster Roll. This Lobster Roll—offered in 4-, 5-, 6-, 8-, and 10-ounce servings—has been named Best Lobster Roll at the Hampton Beach Seafood Festival, in addition to its many other awards.
Make sure you save room for dessert since The Beach Plum offers 78 different ice cream flavors. So, whether you're in the mood for traditional Vanilla or Chocolate or something unique like Green Monster, Phantomberry, or Maine Black Bear, there's a flavor for everyone!
In addition to their regular menu items, The Beach Plum offers a list of rotating specials. To stay on top of these specials, head over to their Facebook page!
Special Promotions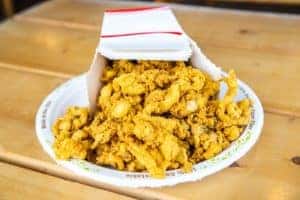 The Beach Plum believes in providing the best dining experience, so that's why they also offer several promotions. Some of these promotions includes bonuses on gift cards, a free pint of ice cream, holiday platters, and more.
You won't want to miss any of these promotions, so be sure to check their website frequently.
---
Plan Your Visit to The Beach Plum Today
Are you ready to sink your teeth into some delicious food? Want a taste of their award-winning Lobster Roll? If so, then don't wait any longer. Plan your visit to The Beach Plum today!