Pre-Owned Car Dealer Portsmouth, NH
Portsmouth, NH was first explored in 1604 by Martin Pring, several years before the notable arrival of the Pilgrims. The land was deemed a perfect natural harbor due to its location on the Piscataqua River and Sagamore Creek off the Atlantic Coast. It wasn't until 1630 that the area was finally settled and named Portsmouth, after a city located in Hampshire County, England.
Today, Portsmouth, NH is a vibrant city of about 21,000 people. There's plenty of historic buildings and landmarks throughout the city, but one of its biggest draws is the Water County Water Park, which brings visitors to town all summer long. But when residents are looking for the right place to find a pre-owned vehicle, you'll need to look closely to find a pre-owned car dealer near Portsmouth to get started. Luckily, BMW of Stratham is here to help you along the way. Give us a call at 603-772-0000 today!
Searching For A Pre-Owned Car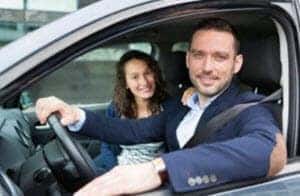 When you decide it's time to start looking for a set of wheels, having a pre-owned car dealer near Portsmouth certainly has its advantages. You can easily make the trip for when it's time to get started, however, you don't actually have to leave your home just to start searching for the right make or model. You can hop on our website and take a look at our pre-owned car inventory to see the options that we currently have in our inventory. You can effectively get your car browsing done without having to step out your front door!
Taking A Closer Look 
After you've had a chance to browse our inventory, or you're ready to do it in person, you'll want to make the trip to our pre-owned car dealership from Portsmouth. When you're here, our helpful Client Advisors will help you along the way by showing you some of the latest models to arrive in our inventory. They'll provide you with the details that you need to learn more. But once you come across a model that really piques your interests, we'll get you behind the wheel.
Test driving the pre-owned model that you like is important so you can truly get a feel for it. You'll get to check out the interior style and the entertainment features. But most importantly, you'll be able to gage its performance so you can tell if it's a vehicle you'll enjoy driving for the years to come.
Portsmouth Pre-Owned Car Service and Maintenance 
One of the most important factors to consider when buying a pre-owned car is how you're going to take care of it to make sure that it lasts you. Regular maintenance and service is important for retaining your pre-owned car's condition, and we're here to help. Our Service Center is here for you. We've got the latest tools and technology that can help our expert technicians provide the necessary services to help keep your vehicle out on the road.
At BMW of Stratham, we're always here to help drivers in Portsmouth, NH make the right choice when it's time to find a pre-owned car. Contact us today!