Volunteer Opportunities near Stratham NH

The season of giving is officially in full swing, and if you're the type of person who likes to show appreciation by paying it forward, we have just the list of activities for you. Continue reading to learn more about some of our favorite volunteer opportunities near Stratham, NH, to get involved with today!
Girls on the Run – NH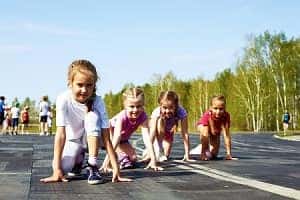 What's better than being able to inspire confidence in young girls while simultaneously burning off that extra slice (or two) of pie? Girls on the Run (GOTR) works to transform the lives of girls in 3rd-8th grade throughout New Hampshire by organizing 10-week programs designed to promote physical fitness, accountability, and the necessary tools needed to pursue their dreams.
Volunteers can sign up to become an official "SoleMate" to help in a number of ways, including: coaching a running team, volunteering at an upcoming 5K event, committing to a pledge drive, and more! In order to become a coach, you must be at least 21 years old, female, and pass all safety and background certifications.
Twitter
Facebook
Great Bay National Estuarine Research Reserve
So much of the beauty that makes this region of New Hampshire special lies in its wealth of pristine waterways and natural wetlands. Helping to preserve this great resource for future generations is at the heart of Great Bay National Estuarine Research Preserve's (GBNERR) mission.
Offering year-round programs designed to enhance scientific understanding of this fragile ecosystem and its need for greater stewardship, volunteers make up the backbone of their devoted team and take part in a number of important areas. These include educational programming and workshops, ground maintenance, and "Adopt-A-Spot," in which volunteers commit to caring for a specific garden area throughout its growing season.
Facebook
New Hampshire SPCA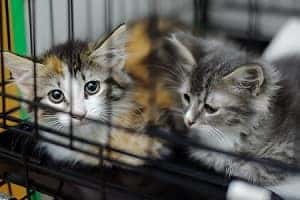 Believing that every single pet deserves a safe, loving family, the staff and volunteers at NHSPCA work every day to rescue and rehabilitate animals who require some extra TLC.  The need is always great, and every bit of assistance goes a long way toward helping these incredible animals find their forever homes.
Those looking to get involved can take part in a long list of activities, including:
Cleaning cages, kennels, and barn stalls
Feeding and dog walking
Socializing and hands-on care
This is all in addition to helping to advocate on behalf of these wonderful pets by volunteering as a public greeter at the center. Of course, one of the greatest impacts you can have is to foster an animal, allowing them to feel the warmth and love of your own home. To register, simply complete an online form and a staff member will soon be in contact.
Instagram
Twitter
Facebook
Sign Up to Make a Difference!
However you choose to devote your time this season, there are a number of incredible volunteer opportunities near Stratham, NH, in which to get involved. Make sure to check out each of these fantastic organizations and contact them about how to get started today!