Practice the Art of Yoga near You in Stratham NH

Yoga has been around for over 5,000 years, enhancing wellbeing through various physical postures and breathing techniques.
It continues to grow in popularity, especially as a form of exercise. However, you can't deny that it can help improve your energy and overall health and wellness.
If you want to start practicing yoga, but aren't sure where to go, we can help! Keep reading to find places for yoga near you in Stratham, NH. Then you can contact them to sign up for a class.
Newmarket Mills Yoga: Providing a Warm & Welcoming Space
No matter your age or skill level, Newmarket Mills Yoga is for anyone interested in practicing this discipline.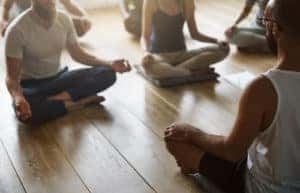 Classes are offered daily and include:
Foundations & Flow: You're led through practices intended to stretch, build strength, and improve mindfulness.
Gentle/Restorative: You'll connect breath and movement as you move through a number of different postures, or asanas, to invigorate your mind and body.
Yin Flow: Postures will focus on the navel to knees and are held in a relaxed manner for 3-5 minutes. This deep and contemplative practice can help strengthen ligaments and improve range of motion.
If you're interested in a bunch of different classes, there are several options available. You can buy a 10 pack of regular classes. You could also pay a certain price per month and enjoy an unlimited amount of sessions.
For more information, check out Newmarket Mills Yoga on Facebook.
Soulfire Yoga: Where You're Greeted with Open Arms
Whether you're a first timer or experienced yogi, Soulfire Yoga will welcome you with open arms.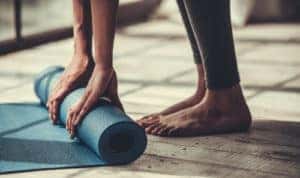 All they ask if that you show up fully and are "open to new possibilities and pathways." Here, you'll practice Baptiste-inspired Heated Power Yoga. This practice has three main elements: asana, meditation, and inquiry. With these three things, you'll work on yoga postures, focusing the mind, and self-transformation.
You get to experience these things through their different classes, like Soulfire Power. This is their signature class, where you link breath to movement and also uplift both body and spirit.
That class can be 60, 75, or 90 minutes long. If you're interested in this session, but for a shorter time, try the Happy Hour class. They say it'll bring you joy and energy and have you feeling good for the weekend.
Learn more about their other classes on the Soulfire Yoga Facebook page.
Start Connecting the Mind & Body Today
Since there are so many benefits to practicing yoga, why not start today? Learn more about these studios, then sign up for yoga near you in Stratham, NH, today!