Antique Shops in Stratham NH
Whether you're a history buff or an interior design fanatic, there's no denying the simple charm of an elegant antique piece—not to mention the thrill of a unique find! If you're excited about going antiquing in the Stratham area, consider three of our favorite shops.
Olde Towne Hall Antiques | Facebook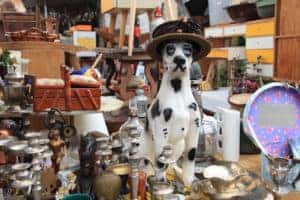 Voted a Readers' Choice "Best Antique Shop," Olde Towne Hall Antiques displays unique and well-preserved antique furniture that you can browse seven days a week. This two-floor multi-dealer antique and collectible shop has been in operation since 2009.
When you visit, you'll meet individual dealers working at the shop who are always happy to help their fellow antiquers hunt for the perfect piece. What's truly inspirational about Olde Town Hall Antiques is that the building is an antique in its own right: the 19th-century building used to be the Stratham town hall building!
Peter Sawyer Antiques | Facebook
If the time is right to go antiquing, you'll love Peter Sawyer Antiques, where they specialize in important American clocks, especially those from the New England area. When you visit their unique storefront and step inside their spacious facility, you'll also find a large selection of 18th– and 19th-century New England furniture and American art.
Whether you're looking for a tall clock, a shelf clock, or a new dresser, you're sure to find what you need to complete your home's décor here. If you click over to their website, you can view some of their most recent sales, as well as their most notable inventory items to see what catches your eye.
Sage Farm Antiques | Facebook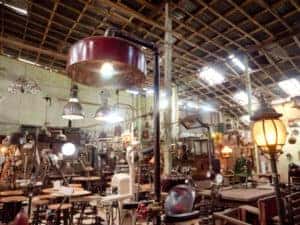 Sage Farm Antiques is all about the thrill of the hunt. They host monthly 3-day shows, which they set up in various venues around the Stratham area. Check out their website to find out when they're having their show every month.
They display and sell an ever-changing selection of antique, vintage, and re-purposed items, including architectural, garden, and home décor. Every show is different, so you never know what you're going to find. They have nine vendors they work with throughout the year and regularly accept applications to add to their team.