Get the Freshest Seafood Around at Petey's Summertime Seafood and Bar!
Living in the Stratham, Portsmouth, and Exeter area has plenty of advantages; one is that you're conveniently close to the water. This means some great seafood right in your backyard!
Open year round, Petey's Summertime Seafood and Bar is the place to go when you're craving some local, freshly caught seafood!
Enjoy Great Food with a View of the Ocean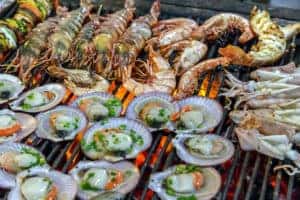 With an ocean-view deck and bar, you can dine outside on a nice, summer day or enjoy the views from inside the restaurant during other times of the year. No matter where you sit, you'll be treated to some highly rated seafood as well.
Consistently voted and praised for their various dishes, like their lobster rolls and clam chowder, Petey's has some of the best seafood around!
Fried Apps: Start your meal off with one, or a few, of their fried offerings. Anything you can think of, they fry! Enjoy some fried jumbo shrimp, fried calamari, fried clams, or fried oysters.
Baked Stuffed: With a variety of choices, from their baked stuffed fresh haddock to their baked stuffed sea scallops, each of these dishes features your choice of seafood stuffed with their own seafood stuffing along with lemon and butter for a melt-in-your-mouth piece of fish!
Fish: With both swordfish and salmon freshly caught, you can choose to enjoy your fish either grilled or blackened.
Lobsters Caught Fresh!
At Petey's, they catch their own lobsters, so you know that they're as fresh as you can possibly get. You can go classic with their lobster served with butter and broth or even combine it with other dishes.
The Lazyman's Lobster Dinner comes with a whopping 1.5 pounds of lobster and is served with a cup of chowder. For the ultimate lobster dinner, their Baked Stuffed Lobster Dinner also features a 1.5-pound lobster stuffed with their own seafood stuffing, and a cup of chowder.
Stick Around for More Fun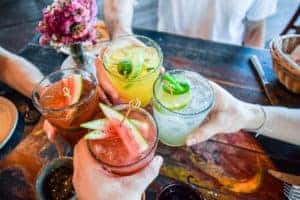 Even after your meal, you can hang out at Petey's and enjoy a few drinks at their bar. They have a variety of beer and wine for you to enjoy, classic cocktails (like their martinis), and frozen drinks to help you cool off on a summer day. Make sure you join them when they have live entertainment for a fun time out with friends!
In the Mood for Seafood?
Stop by Petey's Summertime Seafood and Bar today for some local, delicious seafood!