Places Where a Kid Can Be a Kid in Stratham NH
If you're looking for ways to entertain the little one, you'll find great places in the Stratham area—beyond the standard mall or movie theater.
In fact, the following kids' activities in Stratham, NH, involve lots of jumping, running, throwing, and more, for hours of enjoyment. What's even better is that they're all indoors, so you can visit them any time of the year.
Keep reading to learn all about these fun, kid-friendly attractions!
AirZone: Where You Can Bounce Around All Year Long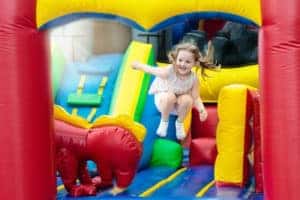 Inflatables may have once been a thing you rented for birthday parties only. But at AirZone, you can play, bounce, and party all year round!
That's because they have an indoor inflatable playground with slides, obstacle courses, and all kinds of bouncy structures. You can bring your children for Open Bounce, or you can throw a birthday party here.
One party they offer is Exosphere. Up to 18 kids aged 3-12 will enjoy 75 minutes of play time, 5-minute group photo, and 40 minutes in the party cabin for all kinds of refreshments. Then, to make the big day extra special, you can add some upgrades like balloons, pizza, and ice cream cups.
Learn more on the AirZone Facebook page.
Bowl-O-Rama Family Fun Center: Approach the Line for a Good Time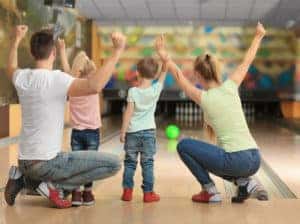 The Bowl-O-Rama Family Fun Center is your ultimate destination for all kinds of family fun! From cosmic and candlepin bowling to tasty food and a fun arcade, there are tons of ways to stay entertained for hours.
In addition, they offer a Youth Bowling League. Boys and girls of all skill levels are welcome to play, make friends, and just have a great time! Your child can also celebrate their birthday here. Take advantage of one of their party packages, which can include:
One hour of bowling
Happy birthday PA announcement
Personalized 2-layer birthday cake
Check out Bowl-O-Rama Family Fun Center on Facebook for more info on their leagues and parties.
Rumble Tumble: A Child's Ultimate Play Zone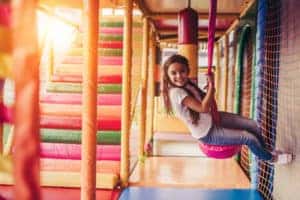 If your son or daughter loves to run, climb, and bounce around, then they'll love spending time at Rumble Tumble.
The place hosts open play from 10:00 AM to 6:00 PM most days of the week. Your little one is welcomed to stay as long as they'd like—until they're all tuckered out from all the fun, of course.
Private party packages are available, as well, to help celebrate your child's special day. The birthday girl or boy and their friends can get pizza and cupcakes to munch on. They'll also have plenty of time to play on Magic Carpet, Rodeo Riders, Kangaroo Room, and much more.
Get more details on parties and open play on the Rumble Tumble Facebook page.
Enjoy Endless Play Time in Stratham NH
Now that you've discovered some great activity places, it's time to get out of the house and explore them for yourself. Gather your family and visit one of these spots for kids' activities in Stratham, NH, today!