Save Some Major Bucks at these Thrift Stores in Stratham NH
Thrifting is a great way to find some seriously unique items on the cheap. Whether you want to spruce up your space with some one-of-a-kind home décor or are looking for some new duds for a style no one else can copy, these stores offer all that and more.
So, if you're ready to search through the racks and shelves for your next treasure, check out our favorite thrift stores in Stratham. Best of all, these places support great local causes, so you can shop until you drop knowing your money is going to a good place.
Finders Keepers NH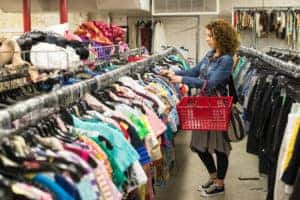 If you're looking for new, used, or unusual items, Finders Keepers NH is the place to go. They sell everything from furniture, housewares, and home décor to clothing, collectible items, and electronics. Plus, their inventory is always changing, so you can find something new every time you visit.
To make matters even better, they strive to help the community by donating proceeds to local veterans' and children's charities. One of their favorites is Hero Pups, where they place puppies with vets and first responders to help with their PTSD.
Journey Home
The mission at Journey Home Thrift Shop is to offer financial support and advocacy to the hospice industry. Want to help? You can start by donating your old items to their cause and by shopping in their amazing store.
Filled with nearly everything under the sun, Journey Home provides quality items at good prices. Although their selection always changes, you're bound to find some great furniture, clothing, holiday items, and much more.
New Generation Thrift Shop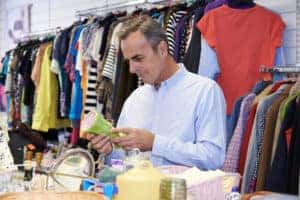 When you shop at New Generation, you can rest easy knowing that 100% of what you spend goes to a great cause. All the money earned here goes directly to shelter, as well as give guidance and support for parents who need assistance.
In their store, you can find great bargains on items like clothing for everyone in your family, household goods, toys, fashion accessories, and more. You're sure to walk away with bags full of items that you're going to love.
Shop & Help
There's nothing like shopping for what you need and want, all while helping out great local organizations. Go pop some tags at the best thrift stores in Stratham!