Treat Yourself to Some Ice Cream Around Stratham NH

While it's great to take care of other people, it's just as important to put yourself first. Everyone deserves to feel happy and treat themselves, as this can have a positive effect on one's mental health.
A great way to do this is with some delicious ice cream. It's refreshing, creamy, and available in tons of great flavors. If you're thinking of treating yourself with some ice cream around Stratham, NH, these are the places to do so.
Bloom'n Cow Ice Cream & Gelato: Serving One-of-a-Kind Flavors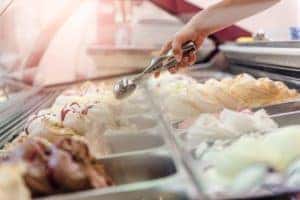 Whether you're craving ice cream, gelato, sorbetto, or coconut cream, Bloom'n Cow Ice Cream & Gelato is the place to get that sweet treat.
Everything is made on site, using ingredients that are locally sourced. By supplying the freshest ingredients, like the milk and cream, you can feel good about what you're putting into your body.
You can also experience the excitement of selecting a unique ice cream flavor. Chief Ice Cream Concoctionist Nick has created over 300 flavors to try. However, only a small handful are available at a time, which means you'll need to visit frequently to try them all!
Some of the different options to choose include:
Amaretto Brownie
Coconut Stracciatella
Mango Ginger
See what's currently on the menu on the Bloom'n Cow Ice Cream & Gelato Facebook page.
Memories Premium Ice Cream: Providing Fresh, Unforgettable Ice Cream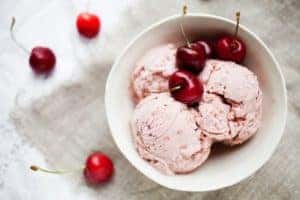 In 1989, Walter and Karen Bragg found an old dairy barn in Kingston, NH, and dreamed of turning it into an ice cream shop. After three years of making renovations, they opened Memories Premium Ice Cream in 1992.
Today, the shop is owned by Steven and Dawn Padfield. The couple continues to uphold the reputation of serving high-quality ice cream in a relaxing environment. Plus, many customers get a kick out of watching the 40-year-old batch ice cream machine pump out five gallons of the cold stuff at a time.
Inside the barn-turned-ice cream shop is a large collection of traditional and seasonal specialty ice creams. In fact, you'll find over 45 regular flavors that include:
Coffee Heath Bar
Cherry Chip
Double Chocolate Brownie Batter
Since the seasonal flavors are ever-changing, you'll want to refer to the Memories Premium Ice Cream Facebook page for the current options.
Get a Scoop or Two near Stratham NH
No matter the time of year, you can do well with a nice cup or cone of ice cream. To get some, visit one of these ice cream shops around Stratham, NH, today!