What Is xDrive on a BMW?


When traveling around Stratham, Portsmouth, and Exeter, it helps to be in a vehicle that gives you extra traction on the road, which is especially true when you consider the ever-changing New England weather. As a BMW driver, you can rest easy knowing that an advanced system is available to give you the stability you need on any road surface.
This comes in the form of xDrive, which we'll go over in more depth below. Keep reading to learn what xDrive on a BMW is, and feel free to contact BMW of Stratham if you have any questions!
BMW xDrive Explained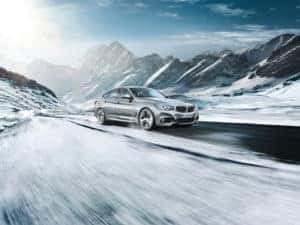 xDrive is BMW's intelligent all-wheel-drive (AWD) system. In normal driving conditions, this system distributes power 40/60 between the front and rear axles.
However, it's constantly monitoring the speed of each wheel. In fact, xDrive regularly gathers data so that it can properly adjust power distribution between each individual wheel. It does this through the use of an electronically controlled gearbox and multi-plate clutch system, helping you stay in control.
If the system detects any wheel slip, it'll send up to 100 percent of power to the wheels with the most traction. This whole process is done in a matter of milliseconds, so you won't even notice it's happening—you can simply continue to drive.
Features That Work with xDrive
There are many features available that coincide with xDrive, helping it stay in top-quality form. One of those features is Dynamic Stability Control. If this system senses over- or understeer, it'll modify engine power and apply brakes individually to help keep you on your intended path.
Dynamic Damper Control is another useful feature, which instantly adjusts the shock absorbers from their softest to firmest settings. The result is a ride that's smooth and comfortable for cruising, or sporty and firm for more spirited drives—all while maintaining optimal grip on the road.
Finally, there's an available Adaptive M Suspension. This system utilizes electronically controlled dampers that adapt to your driving style and road conditions. By seamlessly adjusting to changing conditions, you'll get an ideal chassis that ultimately gives you a more comfortable and dynamic ride.
Vehicles Offering This AWD System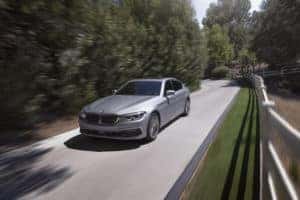 Most BMW models either come standard with or offer xDrive in a higher trim level. These vehicles include:
3 Series
4 Series
5 Series
X1
X2
X3
No matter which coupe, sedan, or SUV you choose, it'll have a system that can offer you great peace of mind, no matter where you're going.
Experience xDrive for Yourself Today
Whether you're driving through rain, snow, or sunshine, having a vehicle that can withstand all the elements is a great option for your daily commutes around Stratham, Portsmouth, and Exeter.
If you want to learn more about or experience xDrive in action, contact BMW of Stratham. We'll help you pick out a vehicle that fits your lifestyle, then have you take it for a spin. By the end of the test drive, you'll not only learn how xDrive works, but be able to determine which BMW model is right for you.
Don't wait—test drive one or more of the vehicles available at BMW of Stratham today!