BMW Maintenance Schedules

At BMW of Stratham, we try to help drivers in Stratham, Portsmouth, and Exeter with their automotive needs. We always encourage drivers to stay on top of their BMW model's recommended maintenance. That's why we have these BMW maintenance schedules, so drivers like you can learn all about the services that your vehicle needs to continue its strong performance throughout the years.
Take a look around to find your BMW model and its maintenance schedule.
BMW 3 Series Maintenance Schedule
BMW X3 Maintenance Schedule
What You'll Learn With These BMW Maintenance Schedules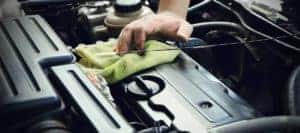 These BMW maintenance guides will cover the various services and inspections that your vehicle will need throughout your ownership. The maintenance schedule for BMW models are broken down into mileage intervals and they'll correspond with a list of the services that you'll need to have performed during that visit. Services like oil changes and tire rotations are common and well-known, but other important services, like spark plug replacements and drive belt inspections, aren't as widely known or don't occur as frequently. These guides will let you know the services you need and exactly when you need them performed on your BMW.
Importance of Following Maintenance Schedules
When you want to keep your BMW in great shape and lasting as long as possible, you'll want to follow your maintenance schedule closely. You'll be able to stay on top of the recommended services, but when you have your BMW serviced regularly, it makes it easier to spot issues that could develop into severe problems. Having caught the issue early, you can have the right maintenance and services performed and you'll end up saving yourself some significant costs for repairs.
Schedule Service Appointment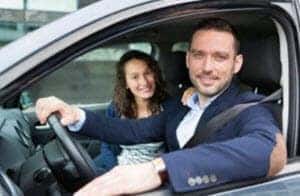 Knowing your BMW maintenance schedule and the services included is important because it gives you an idea of what to expect when you're reaching certain mileage intervals in your vehicle. When you see that you're approaching a service interval, you can always contact us at BMW of Stratham. Our technicians are skilled, knowledgeable, and certified. They'll take great care of your BMW model and ensure that it's getting the right service that will keep it on the road for the years to come.
At BMW of Stratham, we're happy to help drivers in Stratham, Portsmouth, and Exeter with their automotive service so their vehicle can retain its great condition and impressive performance for as long as possible. Schedule your next service with us!