BMW Car Comparisons
At BMW of Stratham, we make customer service excellence part of our daily routine. And to ensure that we help drivers of Stratham, Portsmouth, and Exeter along every step of your car buying journey, we've designed this comprehensive BMW car comparison library.
That way, you'll begin to narrow down your options and quickly locate your perfect vehicle. Plus, these convenient articles allow you to learn more about how our automobiles stack up against our competitors, all from the comfort of your own home!
BMW Series Comparison
BMW vs.Honda
BMW vs. Mercedes
BMW vs. Porsche
BMW vs. Subaru
BMW X1 Comparisons
BMW X1 vs. Audi Q3
BMW X1 vs. BMW X3
BMW X1 vs. BMW X5
BMW X1 vs. Lexus NX
BMW X3 Comparisons
BMW X3 vs. BMW X5
BMW X3 vs. Audi Q5
BMW X3 vs. Mercedes GLK
BMW X3 vs. Mercedes-Benz GLC
BMW X5 Comparisons
BMW X5 vs. Acura MDX
BMW X5 vs. Audi Q7
BMW X5 vs. Lexus RX
BMW X5 vs Mercedes Benz GLE
BMW X7 Comparisons
BMW X7 vs Mercedes-Benz GLS
BMW 3 Series Comparisons
BMW 330i vs. Audi A4
BMW 330i vs Mercedes Benz C300
BMW 5 Series Comparisons
BMW 5 Series vs Mercedes E-Class
BMW Sport Mode vs Comfort Mode
Mercedes vs Audi vs BMW Reliability
Importance of Car Comparisons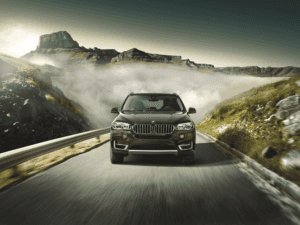 Once you begin searching for a stylish, new vehicle, there's nothing more important than digging deeper into the details of each car you're considering. How else can you identify the ride that's ideal for your needs?
Well, our BMW comparisons will get you started down that path by providing you with information about the similarities and difference of our models and those of our competitors.
Because there are so many varieties of automobiles on the market, having a way to research more about the models you're interested in is essential in making the most of your time.
With our car comparisons, you'll discover additional details about some of the exclusive features found only in our vehicles and become fully educated on the model that's best for your lifestyle.
As if that weren't enough, learning more about our automobiles can potentially save you lots of time once you visit your dealership. By utilizing the information on these pages, you'll know which cars you'd like to take a closer look at before setting foot into the showroom.
For example, when it's finally your chance to test drive your favorite ride, you'll already have an understanding of the finer point included in the entertainment system. That way, you can focus less on finding the right radio station and more on how the vehicle drives.
Our BMW Car Comparisons
Regardless if you want to know more about performance specifications, technology tools, or anything else, these car comparisons will outline all that and much more.
Plus, you'll see information about the newest amenities found in our BMW models. With this convenience, you may even end up learning more about a gadget that you didn't know we offered, and have it included in your new automobile.
To get started on your BMW education, simply scroll through this page and click on the car comparison that interests you the most.
And if you realize that you'd like to speak to one of our representatives, feel free to give us a call at BMW of Stratham or stop by for a visit today! We're proud to serve the communities of Stratham, Portsmouth, and Exeter.